Image gallery: Mahindra Roxor side-by-side unveiled
The Mahindra Roxor, similar to the Thar, comes with a steel body built on a boxed steel frame. Since the Mahindra Roxor will be spending time only on rough terrains and not on highways, the feature list only consists of hydraulic power steering, single gauge instrumentation, halogen headlights etc. In terms of safety, the Mahindra Roxor comes equipped only with a roll cage while there is no mention of airbags or ABS. Presently, there are four colour options - carbon black, classic white, fire orange and tahoe blue. However, at a later stage, there will be close to 900 colour options that will be offered on the Roxor for an extra premium. More details on the Mahindra Roxor here.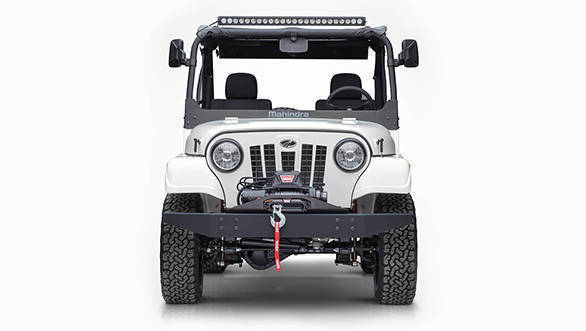 This angle of the Mahindra Roxor makes it look like the Thar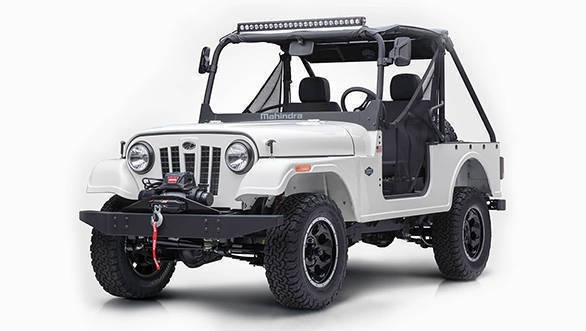 The Mahindra Roxor is a handsome offering with its minimal design elements.
Such type of vehicles are called side-by-side like the Willys CJ that forms a strong inspiration for the Mahindra Roxor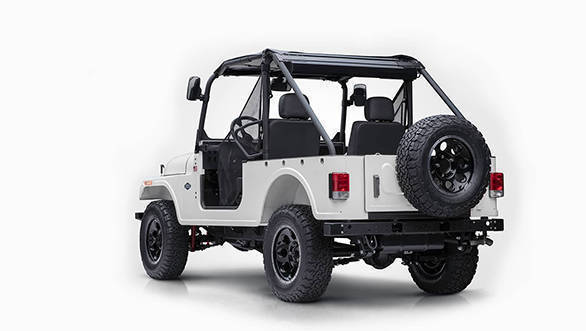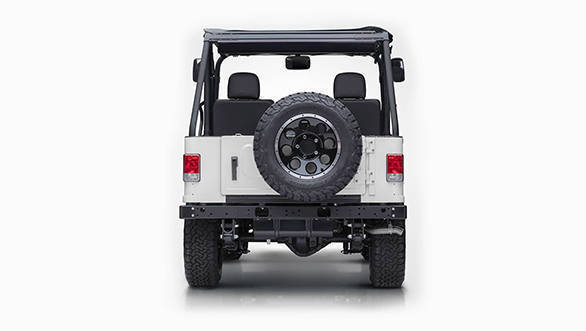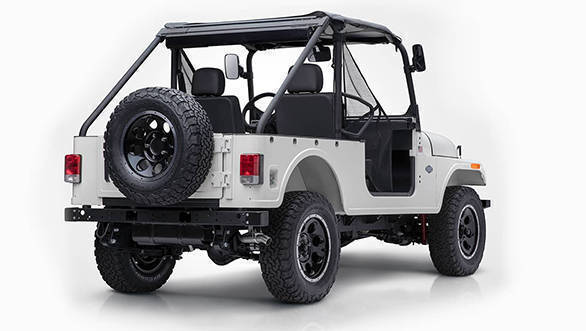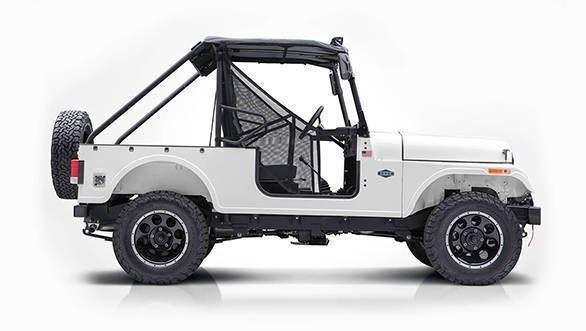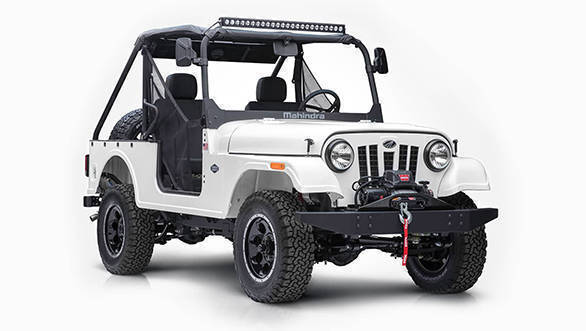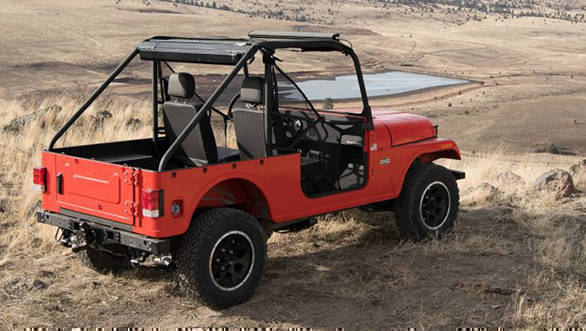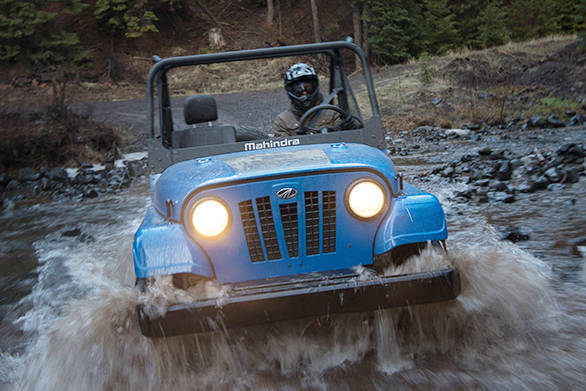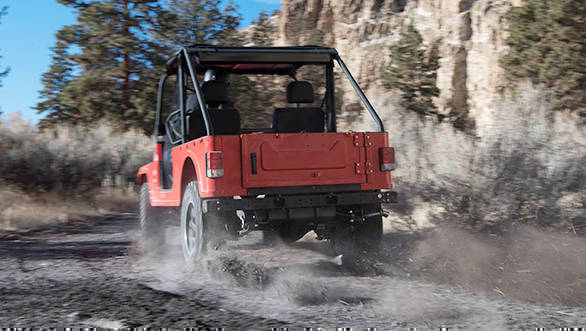 The Mahindra Roxor comes with a rigid leaf spring with a stabilizer bar in front and leaf spring with shock absorbers in the rear.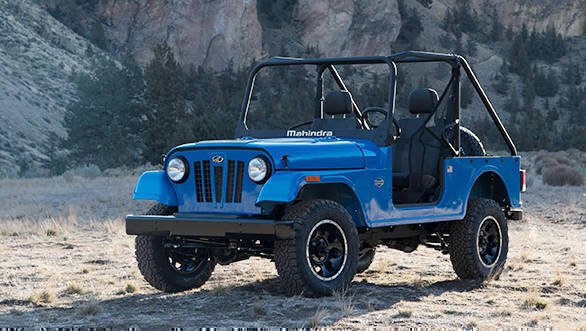 The roll cage and the seat belts are the only safety equipment offered on the Mahindra Roxor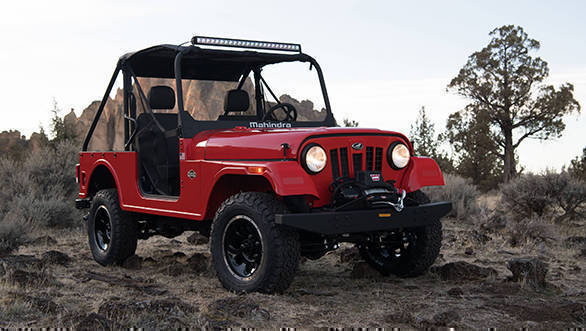 The Mahindra Roxor will be available with a host of customization options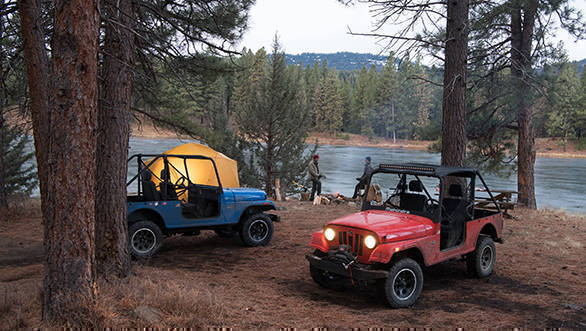 The Mahindra Roxor is not street legal and is only for the US markets now
The Mahindra Roxor will be spending most of its time on broken roads and challenging surfaces
The blue shade of the Mahindra Roxor looks interesting.
Also see, 
First look: Mahindra Roxor unveiled