Hyundai planning a performance sub-brand, first car may be an i20
Hyundai is a major player in the European markets. The i10 and i20 have made inroads even into the most price sensitive markets. Hyundai is now also associated with the World Rally Championship (WRC). In lieu of this, the company has planned a performance arm to attract the youth with more number of pulsating machines. This will be similar to the  Honda-Acura and Nissan-Nismo system divisions.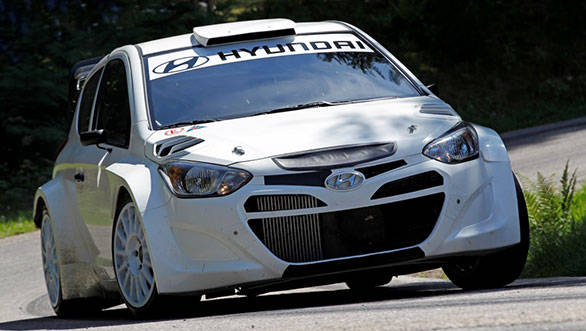 The Hyundai WRC car testing
The first car to come out of the stable could be an enhanced i20. Inspired by the brand's entry into WRC, the car could be turbocharged and have all-wheel-drive. This could also make way for further track-bred models of the Genesis, Elantra and Veloster. Hyundai's recent Nurburgring test centre addition will also play a big hand in the development of these performance cars.
After having a budget-oriented image of providing great features for an affordable price, Hyundai by 2015 will use its experience in terms of engineering to create a niche in the WRC and also the high-performance segments.
Price (Ex-Delhi)
Starts Rs 6.8 Lakhs