HP Lubricants and Leo Burnett India's SmartLife poles claim to make driving in mountains safer
Driving on mountain roads can be quite tricky. Dealing with the inclines, declines, blind corners and oncoming all at the same times is quite a handful and if you're not alert, it could be fatal. Now, HP Lubricants and Leo Burnett India claim to have come up with a solution to try and make your life that much easier in such situations. For this, the two companies have come up with a campaign called #RoadsThatHonk.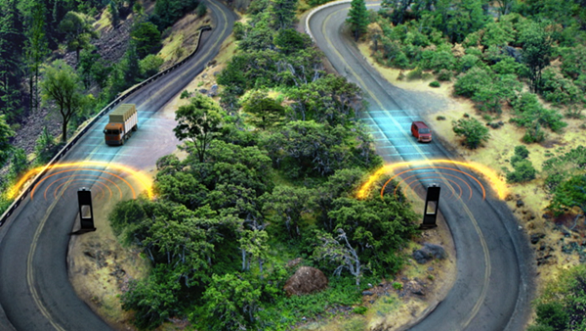 This campaign uses devices called SmartLife poles which will be placed at blind corners – one at each end of the curve. The devices feature radar systems, wireless technology and anti-collision warning systems. When these solar-powered SmartLife poles detect that there are vehicles on opposite sides of the road at each end of the curve, they communicate with each other and send out an audio warning – which basically a loud horn. This alerts both drivers of each others' presence and makes them more cautious.
These systems have already been installed on a 110km stretch of NH1, which connects Jammu and Srinagar. The company wants to study the progress and effect of these devices before it expands to the other parts of India where it will also encounter different terrains.
Here's a short video on how these system work.
Related Stories