Honda 2Wheelers India announces four Indian riders for international racing campaign
Honda Motorcycle and Scooter India Pvt. Ltd. has announced its international racing team for the 2019 season. The company has picked four riders to represent IDEMITSU Honda Racing India at the Asian level.
Senthil Kumar will compete in the ARRC's AP250 category
Two riders, Rajiv Sethu and Senthil Kumar will compete in the Asia Road Racing Championship's AP250 category. This will be Sethu's third year in the ARRC, with the 17-year old having constantly improved over the course of the last two seasons. While he finished his first season in 46th spot overall, he finished 27th overall in the 2018 season, and hopes to improve on that position in 2019. His teammate at the ARRC will be Senthil Kumar, who might have only started his racing career two years ago, but is already being considered a racer with a lot of potential.
Rajiv Sethu will compete in his third season in the ARRC's AP250 category
Speaking of his selection, Sethu said, "This is my third year in ARRC, and I'm very thankful to Honda 2Wheelers India for giving me this great platform. For 2019, my preparation has been the toughest with Honda's best in class training facilities. This year, I am challenging myself to climb even further and strive to close the season in top 15."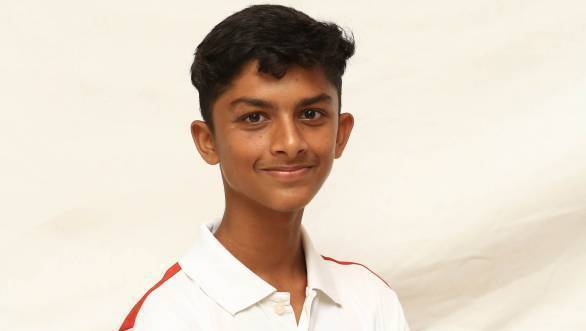 14-year old Mohamed Mikail has been confirmed for the Thai Talent Cup
Meanwhile, Kumar said, "I am extremely happy and excited to be a part of the IDEMITSU Honda Racing team and representing India on international soil. It is a dream opportunity for me after Thai Talent Cup and I've prepared day and night to make our country proud."
18-year old Kritik Habib will also compete in the Thai Talent Cup
With Honda 2Wheelers India keen on promoting younger talent in their quest to develop a strong Indian rider for international championships, the manufacturer conducted tests across 21 cities in the country. While 12 riders with immense potential have been identified, two of them have been selected to compete in the Thai Talent Cup. 14-year old Chennai lad Mohamed Mikail, and 18-year old Kritik Habib from Gadag in Karnataka will join the grid.
Honda 2Wheeler companies in Asia and Oceania, have also banded together to ensure that they have riders in the Moto2, Moto3, JSB1000, Suzuka 8 Hour Endurance Race and the ARRC's ASB 1000 category. The teams involved in this include IDEMITSU Honda Team Asia, Honda Team Asia, and Honda Asia-Dream Racing Team with SHOWA.