Hero MotoSports withdraws from the remainder of Dakar 2020 following the demise of rider Paulo Goncalves
Following the death of rider Paulo Goncalves after a crash on Stage 7 of the 2020 Dakar Rally, the Hero MotoSports Team Rally squad has decided to withdraw from the remainder of the event.
Goncalves, who was piloting the No.8 Hero, had put in some stellar performances for the team over the course of the event. He was leading the way for the team during the rally's seventh stage when he crashed at the 276km mark. Unfortunately, he succumbed to his injuries.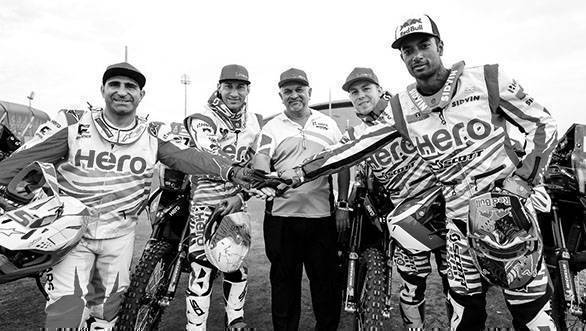 While the eighth stage of the Dakar was cancelled for cars and motorcycles, Hero MotoSports has now released an official statement saying that they will not continue in their participation of this year's event.
"The entire Hero MotoSports Team is in deep mourning after the tragic demise of our rider Paulo Goncalves on Sunday. With immense respect for our departed teammate, Hero MotoSports will not continue its participation at the Dakar Rally 2020. The other riders, along with the team management and support staff, will join the grieving family of Paulo," the statement read.