Here's a list of diesel cars you can't buy in Delhi NCR and Kerala
The diesel ban that hit the Delhi NCR region earlier this year dealt a massive blow to most car manufacturers present in the country. The rule banned the registration of new diesel passenger vehicles with engine displacements of 2,000cc and over.  To make things worse for them, Kerala also joined the fray by putting the same rule into effect, as well as preventing diesel cars older than 10 years old from plying on the roads. The HC has stayed the rule for now, with a verdict expected sometime soon.
To put these developments into perspective, we've compiled a list of base variant diesel cars which can no longer be sold in Delhi NCR and Kerala (those marked with asterisks are only available in diesel options, and thus the model as a whole will see no sales).
Priced between Rs 5 lakh and Rs 10 lakh*
Mahindra Thar
Force Gurkha
Isuzu D-Max
Mahindra Imperio
Mahindra Bolero
Tata Sumo
Tata Movus
Mahindra Xylo
Force One
Tata Safari Dicor
This segment is populated by either workhorses or hardcore off-roaders, both of which are available in only 2.0-litre plus diesel engines. This effectively eliminates the sales of the entire bracket in these two regions.
Priced between Rs 10 lakh and Rs 20 lakh*
Tata Safari Storme
Tata Aria
Toyota Innova Crysta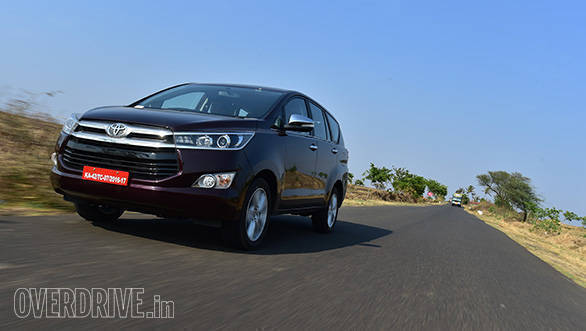 This is the bracket which sees the most diesel sales, and thus, manufacturers are developing alternative engine options to continue sales. Mahindra has already introduced their 1.99-litre diesel engine on the XUV 500 and Scorpio, while Tata is currently developing their alternative engine. Meanwhile, Toyota is unable to sell the newly launched Innova Crysta in these regions, and is thus going to introduce a 2.7-litre petrol unit in the near future.
Priced between Rs 20 lakh and Rs 30 lakh
Isuzu MU-7*
SsangYong Rexton*
Renault Koleos*
Mitsubishi Pajero Sport*
Ford Endeavour*
Toyota Fortuner*
Chevrolet Captiva*
Chevrolet Trailblazer*
Mercedes-Benz A-Class
Mercedes-Benz B-Class
Hyundai Santa-Fe*
As we move onto the more premium diesel offerings, we find that most SUVs are available in only large diesel engines and won't see any sales in the aforementioned regions. The two Benzs however have petrol engined variants that will help keep the models running in these regions.
Priced at Rs 30 lakh and beyond
Mercedes-Benz CLA
Mercedes-Benz GLA
Mercedes-Benz C-Class
Mercedes-Benz GLE*
Mercedes-Benz GLS*
Mercedes-Benz S-Class
Audi Q5
Audi Q7
Audi A8
BMW X5
BMW X6
BMW 5 Series
BMW 6 Series
BMW 7 Series
Volvo S60
Volvo S80
Volvo XC60
Jaguar XF
Jaguar XJ
Land Rover Discovery Sport*
Land Rover Discovery*
Land Rover Range Rover Evoque*
Land Rover Range Rover
Land Rover Range Rover Sport
Toyota Land Cruiser Prado*
Toyota Land Cruiser*
Porsche Macan
Porsche Cayenne
Porsche Panamera
This is where things get interesting as most cars have petrol engined options. However, almost every model sees the most sales for its diesel variant. This will effectively force customers to opt for the petrol variants or register their vehicles outside the state.
Also, Delhi doesn't allow registration of tourist diesel vehicles irrespective of their capacity. A few of the Delhi dealers we spoke to confirmed that customers who opt for the high-end diesel SUVs, prefer getting their car registered outside of the state.
Also read: