GST Impact: Mercedes-Benz and BMW India announce price cut on locally assembled models
If you have been planning to get that swanky premium luxury car, now is the perfect time. Thanks to the newly drafted GST structure that will be applicable on different car segments in India. Luxury car manufacturers like Mercedes-Benz and BMW have both announced a drop in prices on their locally assembled models. And the price reduction ranges from 2 per cent to 9 per cent.
According to the GST structure which will come into play from July 1, luxury vehicles will be levied a tax of 28 per cent. This is in addition to the 15 per cent cess that they already attract. The total tax structure thus sums up to 43 per cent. That makes it up to 9 per cent less than the present structure which ranges from 52 to 55 per cent.
Among the Mercedes-Benz portfolio, nine models are assembled locally. These include CLA, C-, E- and S-Class sedans and GLA, GLE and GLS SUVs. It also includes the flagship Mercedes-Maybach S500 which is presently priced at Rs 1.77 crore (ex-showroom, Delhi). It is believed that the expected price drop in these models will range from Rs 1.2 lakh to Rs 7 lakh on the flagship offerings. The German car manufacturer states that the price reduction will vary from state to state between 2 per cent to 9 cent, and is dependent on current tax structure and local body taxes compared to new GST structure.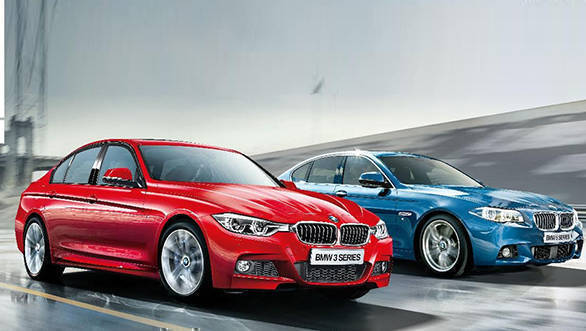 The other German car manufacturer that has decided to pass on the benefits of the GST is BMW. While the exact rate of drop in prices has not been disclosed by BMW, we assume it might lie in the similar bracket. However, we await confirmation of the same from the company. In addition to the GST benefits, BMW is also offering a reduced rate of interest of 7.90 per cent, complimentary three-year service and maintenance as well as a complimentary one-year insurance. This combined with the GST benefits would give a benefit of 12 per cent to the customers, stated the company.
Vikram Pawah, president, BMW Group India, commented, "BMW Group India welcomes the implementation of Goods and Service Tax (GST) in India. We strongly believe that GST will strengthen and foster growth in the country and benefit consumers at large."
Also see: