GMC drops teaser for Hummer EV with over 1,000PS and removable roof panels
The time appears to be right for a resurgence of nostalgia in the world of SUVs, with GMC's Hummer EV perhaps being the most ambitious of the lot, which includes Ford's all-new Bronco, and Land Rover's new Defender. Like the name suggests, the Hummer EV is all-electric and will hope to undo decades of the Hummer's association with angering environmentalists. While we've known it was coming for a while, recent teasers show us that the Hummer EV will be available in two body styles (pickup/SUV), and will feature removable roof panels, like on the Jeep Wrangler.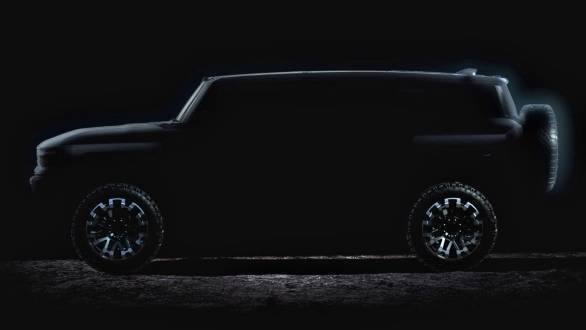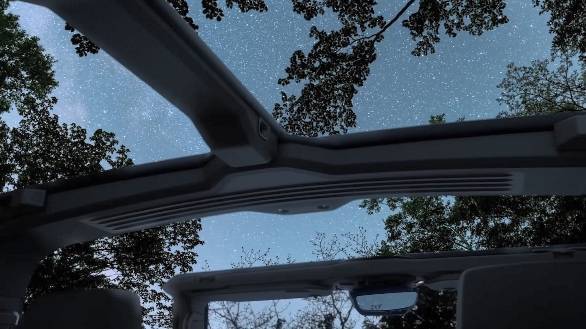 GM estimate that the Hummer EV will have over 1,000PS on tap, courtesy what's expected to be a three electric-motor setup. The advertised torque figure - over 15,500Nm! - is more than a little misleading, being likely measured at the wheels, and thus a multiplication of the Hummer's gearing. Though, it's safe to assume well over 1,000Nm of torque will be available. GM claim a 0-100kmph timing of just over 3s, which also leads to its claims of the Hummer EV being the world's first super-truck. Considering the first-gen Hummer H1, based on the military-spec Humvee, could just about manage a 0-100kmph run in around 17s, that's a massive improvement. Later (and smaller) H2 and H3 model Hummers claimed around 8s for the feat.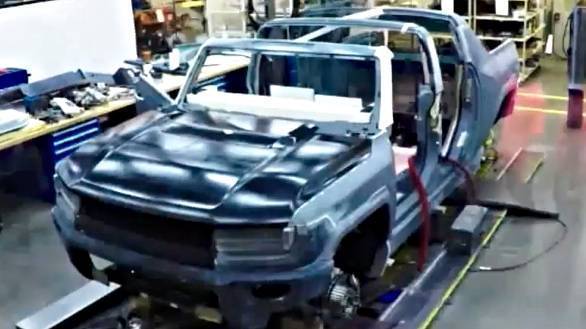 The Hummer EV will debut GM's new third-generation EV platform, and has specified that all trucks based on this platform will utilise an 800V architecture capable of charging at up to 350kW, so far only seen in production on Porsche's impressive Taycan electric sports sedan. GM's calling its new battery tech Ultium, and hint at the Hummer EV getting a 200kWh battery pack, double what's on offer in Tesla's largest battery size currently.
The estimated driving range for the Hummer EV with this massive battery is over 640km. Ultium batteries could be a gamechanger for GM, who've developed the tech in association with LG Chem. It's reported to use 70 per cent less Cobalt in the battery packs, which should potentially lead to a massive reduction in price for these large-capacity batteries. GM says they have about 20 EVs planned to hit production by 2023, all set to use Ultium technology. Meanwhile, bookings for the Hummer EV (both pickup and truck variants) will begin later this year in the US, with production slated to begin in 2021.
Price (Ex-Delhi)
Starts Rs 53.9 Lakhs
Related Stories