Four F1 teams to potentially drop off the grid, according to McLaren's Zak Brown
In an interview with BBC Sport, McLaren Racing's CEO Zak Brown has voiced his worries about the future of Formula 1 post COVID-19, unless drastic measures are taken. "Could I see - through what is going on right now in the world if we don't tackle this situation head on very aggressively - two teams disappearing? Yeah," said Brown. "In fact, I could see four teams disappearing if this isn't handled the right way. And then, given how long it takes to ramp up an F1 team, and given the economic and health crisis we are in right now, to think there would be people lined up to take over those teams like there has historically been... I don't think the timing could be worse from that standpoint."
McLaren Racing's head Zak Brown is fearful for the future of the sport, with no certainty at this point as when the season will begin
Last week, the McLaren Group (road car and F1 division) was one of the first teams to announce that an unspecified number of its 3,700 strong staff were to be placed on temporary furlough (unpaid leave), while those who continued working were to do so at reduced salaries. Under the furlough, the UK government will cover 80 per cent of the wages up to a maximum of £2,500 a month. Drivers Lando Norris and Carlos Sainz, along with Brown, have taken a voluntary pay cut as well.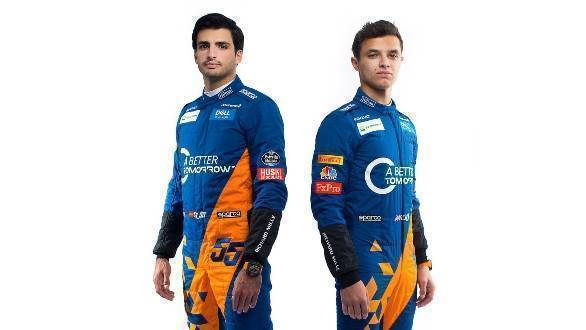 McLaren drivers Carlos Sainz and Lando Norris were among the first to volunteer to pay cuts when the measure was announced
It's a move that other teams, such as Williams and Racing Point have also embraced. In fact, the Formula 1 organisers themselves have taken advantage of the government's scheme, placing half its staff on furlough. CEO Chase Carey and other top executives are said to have taken 20 per cent pay cuts. Further discussions on how to reduce costs, including potentially lowering the $175m budget cap set to be enforced in 2021, are in progress.
F1 CEO Chase Carey has also taken a pay cut, as the organisation places half its workforce on furlough
These cost-cutting measures are to protect long term stability, at a time when all businesses, including F1 teams are taking massive financial hits due to the virus. One report says teams stand to lose up to $100 million for every five races cancelled. Currently, the Australian and Monaco GPs have been cancelled, while others have so far been postponed. FIA rules state that a minimum of 14 races have to be held to constitute a championship but it is yet unclear how many races will be held and when the F1 calendar will be announced. At this time, it's clear the health and safety of all involved, as well as more pressing matters, is of greater priority, to which end Project Pitlane has seen several UK-based F1 teams contribute to fighting the pandemic at hand.