Forza Horizon 2 Napa Chassis Car Pack released on Xbox consoles
With the holiday season round the corner, Turn10 Studios has dropped in their latest car pack for the recently released Forza Horizon 2 video game. Available in the respective Xbox 360 and Xbox One stores for $5, the pack offers six new cars between 1970 to 2014.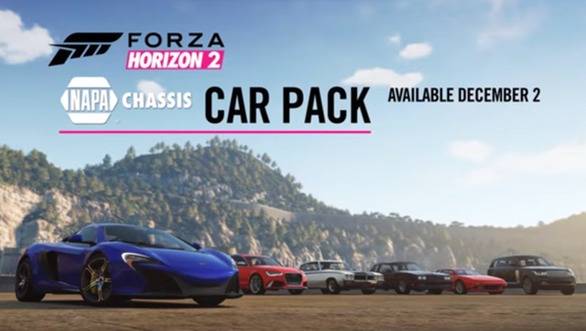 There's the 1970 Buick GSX, but what interests us more is the 1988 Chevrolet Monte Carlo SS and the 2002 Lotus Esprit V8. Since there are plenty of off-road challenges in Horizon 2, there's the Audi RS6 Avant too, along with the new Range Rover Supercharged which should be a lot of fun. Topping the list is the new McLaren 650S, and we are dying to see if this one drives better than the virtual Huracán. Let us know what your thoughts are if you manage to play with either of these.
Watch the video to see the six virtual cars in action:
Related Stories