Formula Renault 2.0 NEC: Jehan Daruvala misses out on podium in Round 2
India's Jehan Daruvala has had a strong 2016 season at the Formula Renault 2.0 Northern European Cup so far. Jehan first entered Formula racing in 2015 and has been performing consistently ever since. Driving for Josef Kaufmann Racing, the first round at Monza had Jehan securing 4th place in the first race, and an excellent 2nd place in Race 2. The second round at Silverstone circuit was held on May 14 and 15, 2016.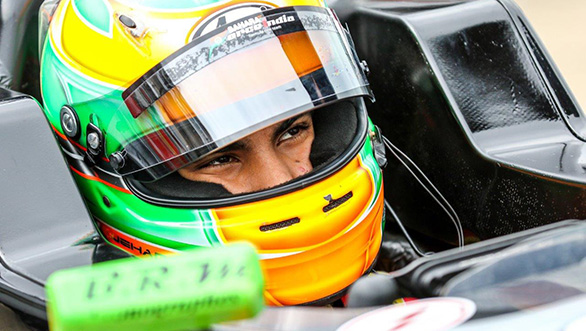 During Qualifying 1, Jehan claimed 6th position of a grid of 24 drivers, trailing right behind championship leader David Boccolacci. Max Defourny managed to secure pole position. Jehan managed to climb up a position to claim P5 in Qualifying 2, with Lando Norris bagging pole position, ahead of Will Palmer.
Post the qualifying session, Jehan said of his performance, "After analysing all the data with the team, I know that I am right up there through the entire lap, I need to work on my speed through the last two corners, because I am losing most of my time just there."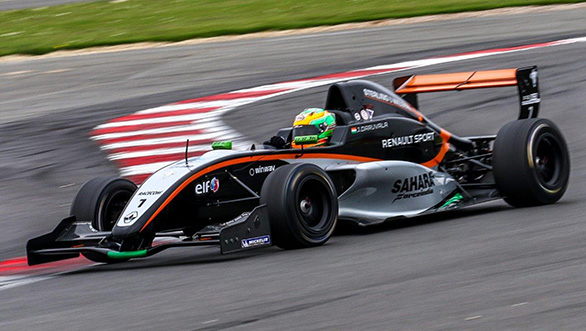 During Race 1, Jehan quickly lost two positions in the start, but overtook Alex Gill shortly after. A few laps later, Jehan made an attempt to take Callan O'Keeffe on the inside line, but the two made contact, resulting in O'Keeffe retiring from the race and Jehan damaging his front wing. Jehan eventually finished the race in 5th position.
Jehan displayed more confident driving during Race 2, maintaining 5th position initially and taking Race 1 winner Defourny from the outside of a sharp downhill left hander on lap three. Jehan then pushed hard to take on 3rd pole Boccolacci, but was unable to do so. Jehan's pace also resulted in early wearing of his tyres. Realising this, Jehan then backed off to protect his postion. The race ended with Norris taking the win, followed by Palmer, Boccolacci and then Jehan.
After Race 2, Jehan said, "I need to find more time on brand new tyres in qualifying. My race pace has been decent but I have been losing out in qualifying this weekend. It's something I will definitely be working on. I enjoyed the battle with Defourny, but then I pushed too hard, too soon, which meant that my tyres lost grip a little sooner than I would have liked. I had no choice but to give up on fighting for third & instead had to protect my fourth place".
The next round of the Formula Renault 2.0 NEC will take place at Monaco on May 28 and 29.