FIVA appoints its ANF in India to promote the vintage and classic car movement
On 29th April, 2020, FIVA (the Fédération Internationale des Véhicules Anciens or international federation of historic vehicles) took the decision to appoint FHVI (Federation of Historic Vehicles of India) as its 'ANF' for India. In each of the around 70 FIVA member countries, the ANF is the national FIVA member or organization that is authorized by FIVA to represent the interests of the vintage and classic vehicle community and to issue FIVA ID Cards, or a 'vehicle passport' confirming that the car or motorcycle is part of the world's motoring heritage.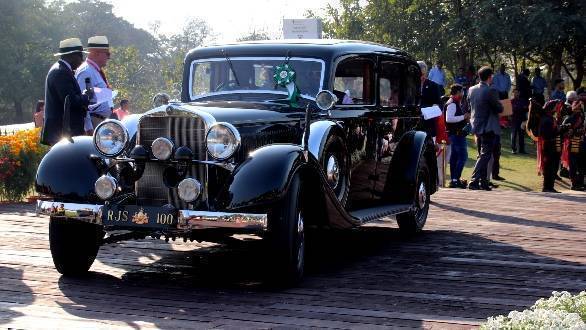 This appointment is for a period of three years, after which, FIVA's General Committee will review the performance of FHVI before renewing ANF status for an indefinite period. The decision was taken after considerable deliberation. FIVA currently has two member organizations in India, FHVI and VCCFI (Vintage & Classic Car Federation of India), and has strongly encouraged them to come to a closer cooperation if not a merger. However, these attempts have so far not been fruitful.
FIVA says its expects FHVI to work for the successful promotion of historic and vintage and classic vehicle culture at large, with national and state governments in India, particularly in protecting the use of these vehicles on public roads. FIVA urges FHVI to cooperate with all historic vehicle associations in India, especially VCCFI, and to actively explore the options for uniting all forces in India that support FIVA's mission to protect, preserve and promote vintage and classic vehicles as valuable showpieces of cultural heritage. Spearheading a drive to increase applications for FIVA ID Cards for these vehicles is another clear performance indicator that FHVI needs to fulfill.
FIVA further expressed that it hopes that VCCFI will remain a national member of FIVA and successfully continue its activities to the benefit of the historic vehicle community in India, in constructive cooperation with FHVI. FIVA President Tiddo Bresters expressed his desire that "this decision will lead to closer cooperation between FHVI and VCCFI and, ideally, a merger of the two organizations in the foreseeable future, demonstrating a unity of purpose and direction for the entire historic vehicle community in India."
About FIVA - (the Fédération Internationale des Véhicules Anciens)- FIVA is the worldwide organisation dedicated to the preservation, protection and promotion of historic vehicles and related culture, as well as their safe use. Since April 2017, FIVA has been a non-governmental partner of UNESCO, and continues to pursue its successful FIVA World Motoring Heritage Year programme.