First ever BMW Motorrad International GS Trophy qualifier begins in Goa
The first edition of the BMW Motorrad International GS Trophy qualifier was flagged off today, in Canacona, Goa. The three-day event has been organised to choose a team of three riders who will represent India at the 2018 BMW Motorrad International GS Trophy in Mongolia. The GS Trophy is not a race, but a test of the participants physical and mental fortitude as they have to tackle treacherous terrain and battle the elements.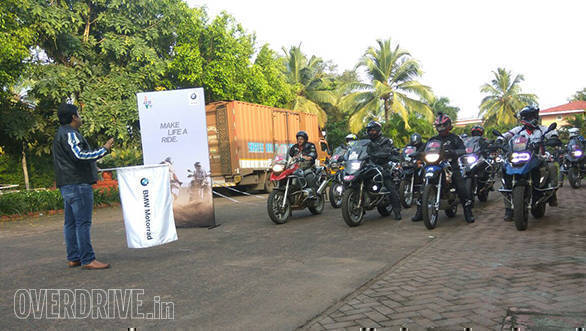 The event witnessed participation by 36 BMW GS owners who've come from various states in India. There are BMW GS' of different eras, ranging from the 650GS to the R1200GS and the 1200GS Adventure.
The riders will spend three days at the BMW Motorrad International GS Trophy qualifier, where they'll undergo a rigorous training process before being put to the test, in order to choose the top three riders. The first day will be exclusively for training while the next two days will comprise of a series of activities to choose the right contenders for Mongolia.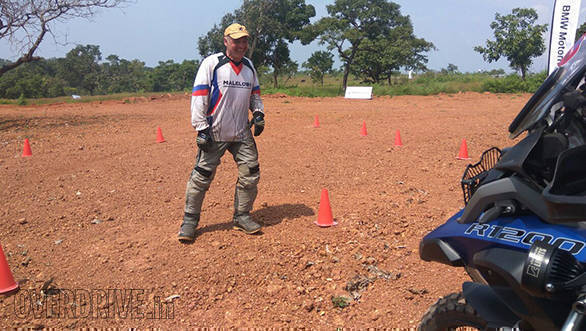 Tomm Wolf is the chief instructor and sports manager, BMW International GS Trophy,  who along with his team will train and evaluate the riders. Wolf had been heading the GS Trophy since 2010 and has acquired the nickname "Mr. GS Trophy" because of his expertise and also because he has been riding a BMW GS since 1980. Back then, he rode a BMW R80 GS.
Today's training session included basics of riding the GS while being seated as well as while standing on the pegs. The participants were taught the correct way to hold the GS with their knees and position their hands on the handle bar. The next session taught them to walk the bike, using the clutch and brakes to control the bike.
Then, there were lessons to teach them how to make feet up U-turns in tight spaces, learning to manage the weight of the big BMW GS.
In the end, the riders were quite happy about the progress they had made throughout the day and look all set to tackle the off-road challenges tomorrow. Besides riding, the participants will also be evaluated for their navigation skills as well as team effort.