TVS Apache RR 310 long-term review: After 5,920km and eleven months
Riding the Apache RR 310 over the last couple of months has only cemented my belief that this motorcycle is such a delight to ride, always. While my busy travel and testing schedule doesn't allow me to ride the Apache as much as I'd like, I never miss an opportunity whenever I get one.
On one such fine morning, Rohit, Aditya, Akshay and I set off for Kasara Ghat, one of our favourite riding destinations. As usual, the RR 310 was comfortably cruising at highway speeds and its high speed stability is what I continue to rave about. In fact, a couple of weeks prior to this ride, Anis borrowed the RR 310 and rode the bike from Mumbai to Indapur, his hometown. When he returned, he just could not stop praising the bike's highway manners. " I had a great time on a motorcycle, after a really long time," is all he kept saying.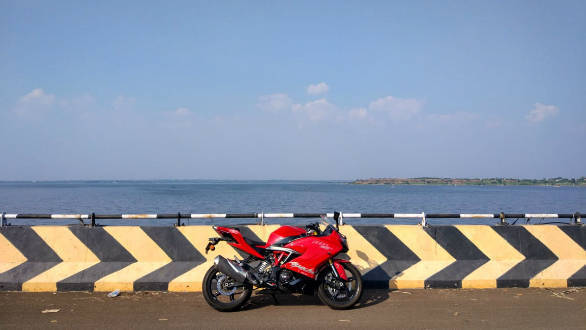 Anis' ride to Indapur on the RR 310 was one of the best he'd ever had
Back to Kasara and that's where the combination of the superb chassis and the brilliant Apollo tyres worked in harmony to offer utmost confidence. On the downhill section, especially, I could keep up with a very fast Rohit, astride his Triumph Daytona 675. It only only goes to show the corner speeds that the RR 310 allows you to carry. I couldn't help but give the bike a tight, thank you hug after the ride. Yes, I've really grown fond of it.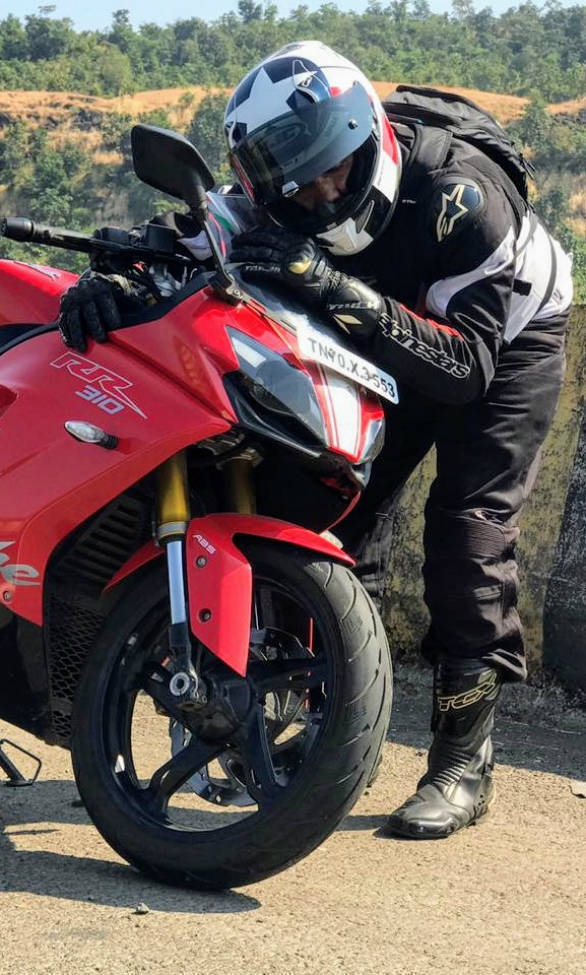 While I have no complaints when it comes to the riding experience, there are a few issues that need to be addressed. Firstly, the bike is due for service and needs an oil change after crossing the 6,000km mark. Second problem is with the nut that bolts the exhaust pipe to the cylinder head. It has begun to rust and I'll get TVS to change it under warranty.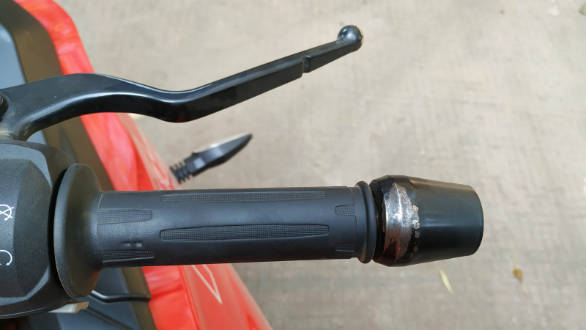 It's a similar case with the handlebar end weights as well. This and more after the second service.
Next update: Cost of second service and a long overdue touring holiday.
Inducted in: January 2018
Inducted at: 820km
Last update at: 4,584km
Total mileage: 5,920km
Fuel: 40.48 litres
Economy: 32kmpl
Price (Ex-Delhi)
Starts Rs 2,40,000