Top motoring games you can play with the new Playstation Plus
Sony recently dropped an all-new PlayStation Plus service to take on rival Microsoft's popular Xbox Game Pass subscription module. For those new to the Sony Playstation, the Plus service is essentially what you need for playing online multiplayer games.
Up until now, Sony would also offer a few games every month as a free download for PS Plus subscribers. In contrast, the Xbox Game Pass service would allow users to choose and download games for free from a humongous catalogue and enjoy the free play as long as the subscription was active. Think of it as Netflix for games, where a fixed monthly fee allows you free access to thousands of titles.
Now, Sony has upped its game to challenge the Xbox Game Pass with a three-tier PlayStation Plus subscription. The erstwhile Plus subscription has now become the PS Plus Essential and existing users continue to avail of multiplayer access functionality and two free games per month at no extra cost.
Those wanting free access to a larger library of PS4 and PS5 games can opt for a paid upgrade to the Extra tier from an existing Essential subscription or get a fresh subscription of Rs 4,999 per year. The catalogue doesn't have every game that was released on the PS4/5, but has a heady mix of many popular titles like God of War, Uncharted, Spiderman: Miles Morales, Assetto Cross etc. More exclusive titles like Gran Turismo still seem to be missing. But the exhaustive catalogue means you get a lot more than what you are paying for and it will only get better as more next-gen titles come out.
The uppermost tier for India is the Playstation Plus Deluxe, which is only available in countries that don't support game streaming yet. Countries that do, get the Playstation Plus Premium which is slightly pricier and allows the user to stream certain PS3 titles without having to download and install the game on their PS5. Otherwise, the PS Plus Deluxe enables access to a catalogue of older PS (one), PS2 and PSP titles that are emulated on the PS5. The other benefit of the upper tier is game trials or playable demos which allow customers to try certain games before buying.
We think the Playstation Plus Extra is the most value for money offering in the trio and the one to get unless you want to dig deep into the older PS/PS2/PSP catalogues for an additional Rs 750 per year.
Here are our top picks for motoring games that you can access on the Playstation 5 today using the new Playstation Plus Extra subscription:
Red Dead Redemption 2 (PS4)
Okay, RDR2 may not be a motoring game, but we are fans of horsepower after all and traversing the wild west on horses you can groom and tame has emotions that auto buffs like you and I can easily relate to.
Assetto Corsa Competizione (PS5)
If you are into racing sims, you can't ignore Assetto Corsa! Sure, it may not have a vast catalogue of cars like Gran Turismo and may not have an equally long legacy, but KUNOS Simulazioni's long-term experience in creating realistic driving simulations shows off in this racing sim.
Mafia 3 (PS4)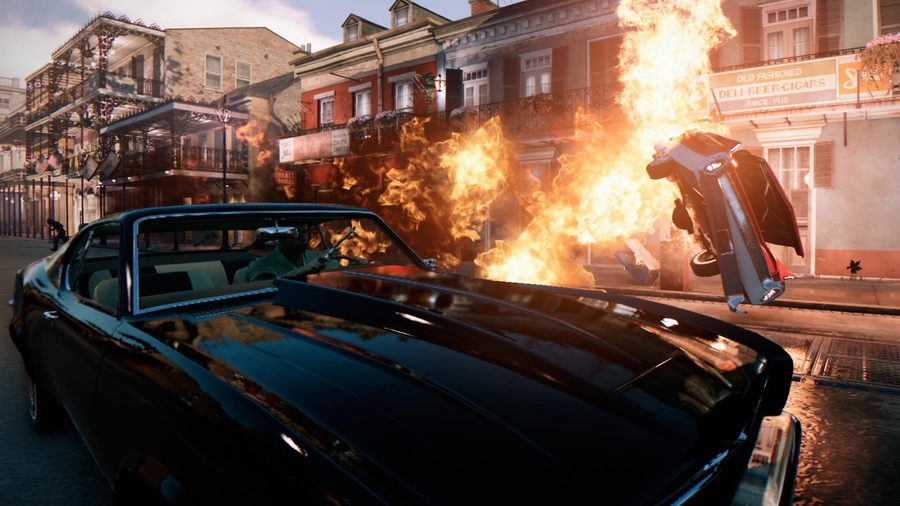 The Mafia series of games is known for two things - one is the ability to play godfather or at least be a part of that life and the other is driving some cool vintage cars across old-school landscapes. Mafia 3 doesn't disappoint on either and is certainly worth your time.
Crew 2 (PS4)
Like Mafia, Crew 2 takes you on an open-world adventure but with a more motorsports-oriented storyline featuring exotic cars, bikes, boats, and even planes! It is certainly worth a try.
MXGP 2021 (PS5)
MXGP is one of the best motocross games to hit the consoles and MXGP 2021 rates visual realism quite high! Apart from its stunning graphics, the game lets you play from a choice of career or multiplayer modes and even lets you design your own course - if that's your thing.
Ride 4 (PS5)
Speaking of motorcycles, Ride 4 is the one to get if you have a passion for fast two-wheels. From licensed motorcycles panning across many iconic brands to enviable tracks and environments that will make you want to go out and ride, Ride 4 is a must-try!
WRC 10 (PS5)
As the name suggests, this is the official game of the World Rally Championship - meaning you get access to 52 teams from the 2021 season, 120 special stages, rallies of Estonia, Croatia, Belgium and Spain and a big catalogue of past and present rally cars to race in.
Wreckfest (PS5)
If raising havoc and crashing cars is your thing (for whatever reason), Wreckfest could be the ultimate release for you without needing to worry about insurance claims or going behind bars. Boss tip: Go give it a try after your boss humiliates you on the next Zoom call.
Car Mechanic Simulator (PS4)
If you prefer fixing cars to breaking them, there is a game for you too! Car Mechanic Simulator will give you access to 72 cars and over 4,000 parts to work with. You can look for rare gems in the barns or participate in an auction to buy beat-up cars and then seek satisfaction in repairing and rebuilding them.
Descenders (PS4)
Can you drive or ride well? How about controlling a set of pedal-powered wheels over a downhill mountain trail? Descenders will let you do just that with its in-depth physics system and detailed graphics to match. Give it a try!