Things you'll like about the new Renault Kwid and things you wouldn't
So, Renault's new small hatchback for the Indian market, the Kwid has just been launched. It had generated quite a hysteria when it was first unveiled for the world at an event in India a couple of months ago. A few weeks back, we drove the car and were reasonably surprised at how well Renault have packaged this car for the Indian market. While our first drive review of the new Renault Kwid is reasonably detailed, here are a few quick reference points on what you will like and may dislike in Renault's new car for the Indian market.
Positives
Looks
Wouldn't you like something which is offered at the price of a hatchback but resembles a crossover? We definitely will and Renault has latched on to this sentiment. The new Renault Kwid looks fantastic from whichever angle you look at it from. It is an aspirational  design as it combines a SUV-esque body with footprints of an hatchback. Those chunky black plastic claddings also add to the appeal. And we haven't started about the interior yet. It is unlike any hatchback that you have seen in this price bracket and also features a touchscreen multimedia system
Ride quality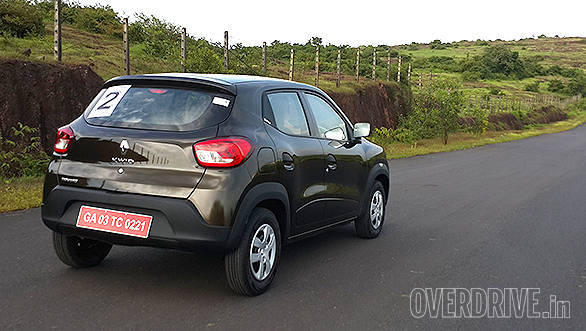 Small cars are not usually renowned for their ride quality. However, the Kwid stands out in this department. If there is anything, the Kwid drives in a similar manner to the much bigger Duster. And that's says quite a bit about this small Renault.
Space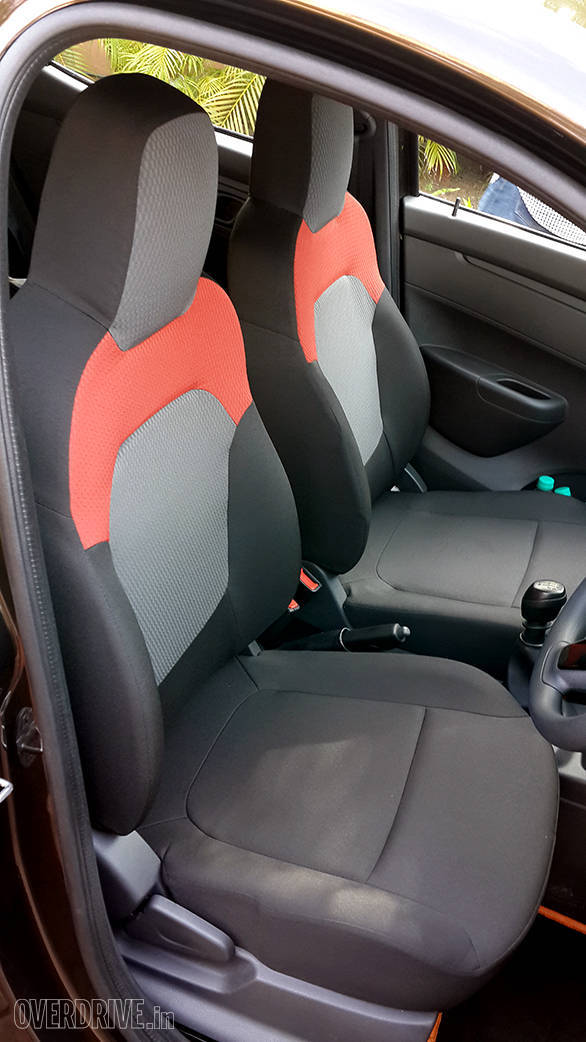 Small cars aren't synonymous with space either, except the Nano that is. However, the Renault Kwid surprises with its space quotient. There is plenty of room for both the driver and front passenger. While three at the rear can end up in a squeeze, we were nonetheless impressed with the space the Kwid had to offer. A class leading 300 litres of boot space is icing on the cake as well.
Build quality
Another feature which this Renault impressed us is with the build quality. Now all Renaults right from the time of the Logan have had impressive build quality. However, expecting it from a budget entry-level may well be too much. However, the Kwid has better interior quality than its immediate competition, the Alto as well as Eon.
Negatives
The engine
Although the Kwid's 54PS/74Nm 799cc engine should be more than sufficient for in-city driving, it could be inadequate for longer drives, especially when it is loaded. The Renault Kwid could have done with an engine that puts out a few more horses and although the European markets will get such an engine, we will have to make do with this one for now.
No ABS
When Renault said that they were focusing a great deal on the safety aspect of the Kwid, we expected a lot. Although Renault offers an optional driver airbag, they seemed to have missed out on a rather important aspect - ABS. Yes, while none of the Kwid's competitors - the Maruti Alto 800, Datsun Go and Hyundai Eon - offer ABS, Renault should have certainly taken that extra step. After all, safety is one aspect which cannot be overlooked.
Renault reliability
Although this factor is not directly related to the car itself, the Kwid will take a hit because of Renault's service network, or lack thereof. For a company that is targeting the masses with this car, the service network set up by Renault is far from sufficient when compared to its competitors.
For more stories from OVERDRIVE on the new Renault Kwid, click here
Price (Ex-Delhi)
Starts Rs 2.92 Lakhs
Price (Ex-Delhi)
Starts Rs 3.29 Lakhs