Reise Moto trailR academy inaugural event
If you're not accustomed to riding off-road, you could see the inaugural Reise Moto trailR academy event to be quite literally like a baptism of fire event of sorts. Riding or even learning the ropes of off-road riding is fun, but not quite when it's a blistering 43 degrees Celsius in an enclosed space in Gurugram, in the month of June. The trailR training academy – an initiative by Reise Moto which is a division of Gujarat-based Mahansaria group – gives you the opportunity to test and hone your off-road riding skills, on this occasion, at the at Throttle Shrottle Moto Ranch in Gurugram.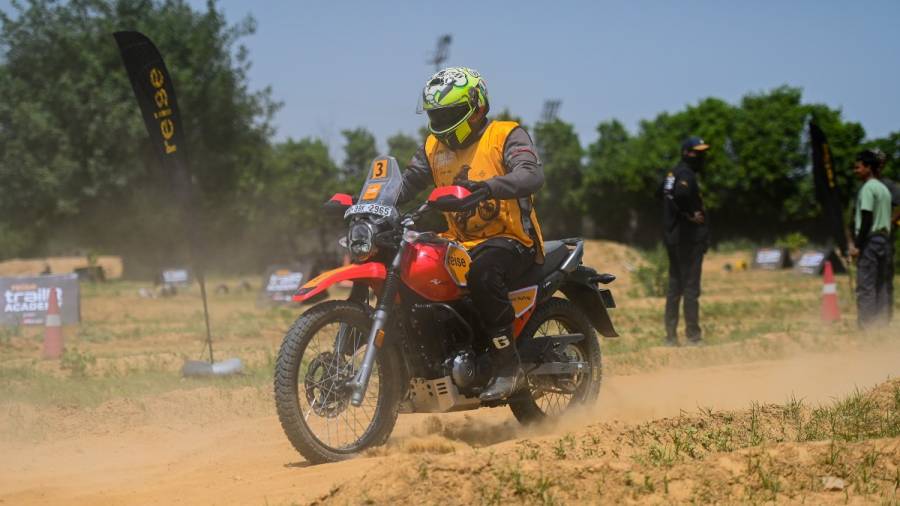 It's one of those events where you take whatever knowledge you have gathered about riding on road, track, or any paved surface to date and chuck it far out the window. Two days and two levels of unlearning and learning time. For the inaugural event, Reise Moto had tied up with Hero Motocorp for some Xpulse 200 4V bikes (obviously clad with the grippy trailR treads) and the best part about it this time around was that those participating would be supervised by Dakar Rally riders in the form of India's own Ashish Raorane and Lithuania's Arunas Gelazninkas. Pretty exciting, yes, because it's not every day that you get a chance to be guided by some of the most highly experienced and tough endurance motorcycle riders in the world. It also gave us yet another opportunity to experience what the 50:50 bias Reise trailR tyres are all about.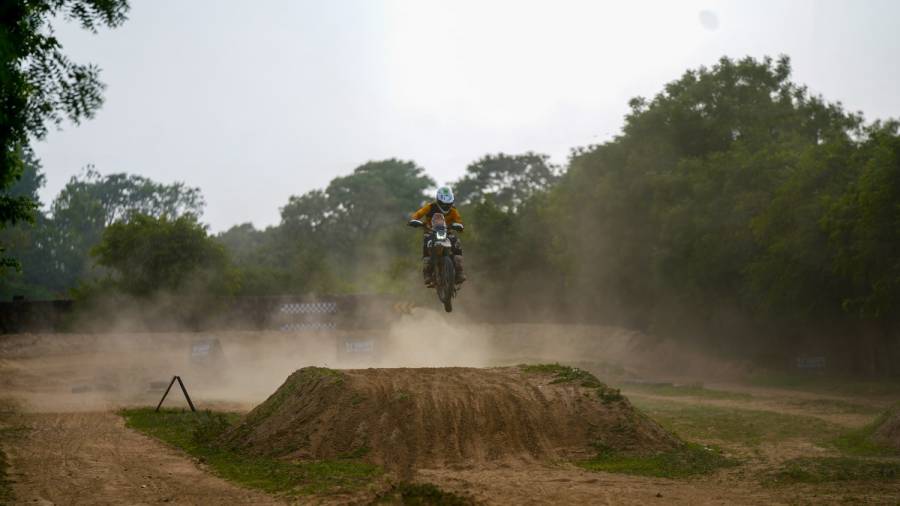 The idea of the hosting the inaugural event with us journos and a select few was to put it out there that Reise Moto aims to host activities like this at least thrice a year across different Indian cities in the coming years.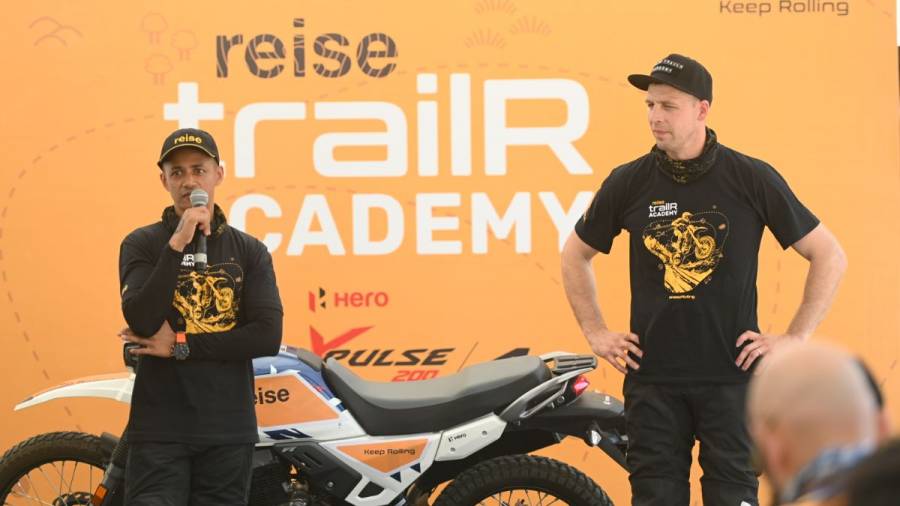 Over the course of two days, Ashish and Arunas took time to meticulously explain, in theory, the basics of setting up the bike before setting out off-road, and also in practice, some important techniques to execute over all sorts of varying off-road terrain.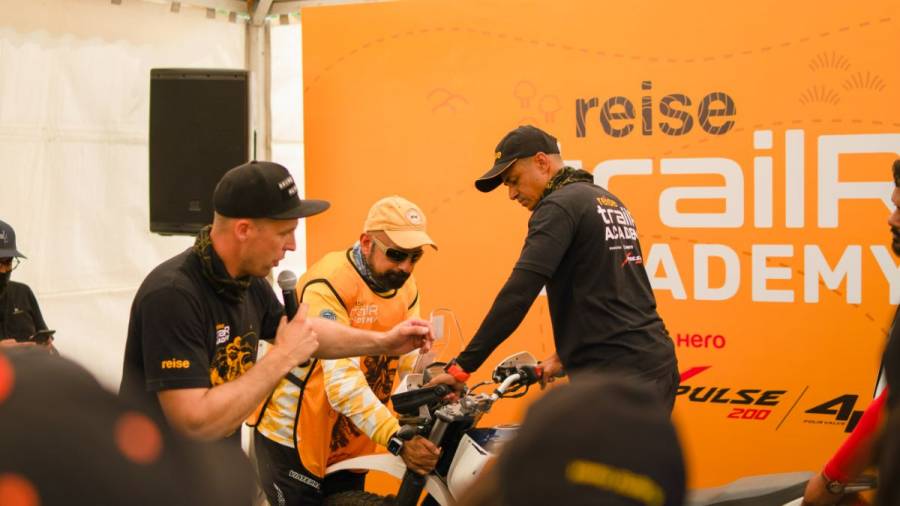 From handlebar positioning and lever adjustment which allows you to put just the right amount of weight on the bar with levers positioned downwards to avoid pressure on wrists, through to the rider's vision and focus, all the way through to braking techniques and body positioning in various circumstances – there was something for all, including some veterans to walk away with.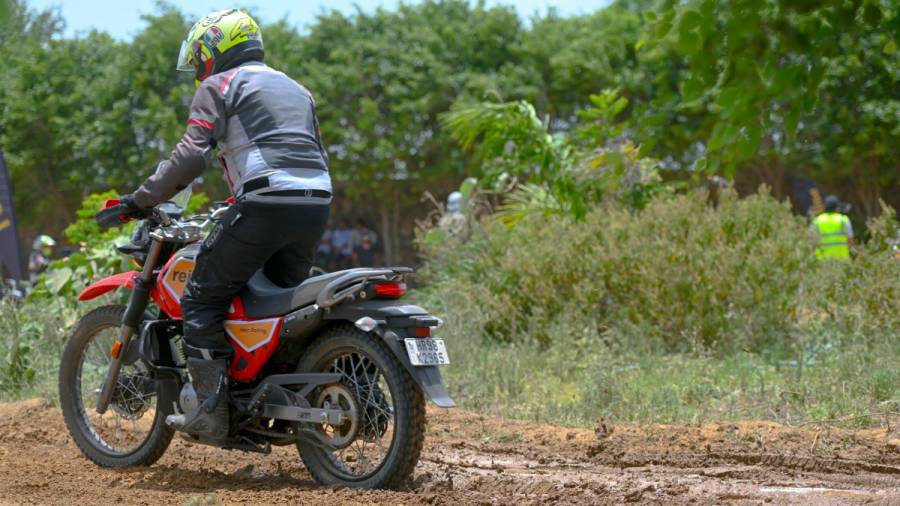 The course was strewn with various obstacles like big rocks, gravel traps, slush pits, steep berms, long jumps, you name it and you had to ride through it.  Whether you're well versed with all of the techniques or not, being under the watchful eye of experienced Dakar riders and listening to them shout out things like 'hips more out', 'eyes up' and 'toes-in' your way was a thrill on its own. This time around there were about 25 participants – mostly journalists with some budding professional riders in there for good measure. But the head honchos of Reise tell us that there will be smaller groups of riders so that they get undivided attention from the instructors when the company opens its academy doors to the public by October 2023.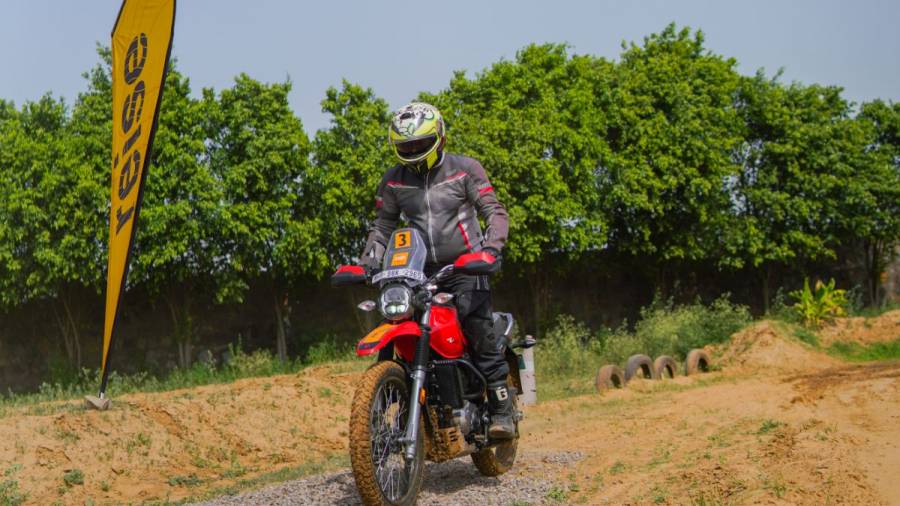 As for the tyres, once again they didn't fail to impress. We tackled slush, gravel, steep inclines and declines pits anand even a tricky looking boulder section which would scare matter out your pants. But the tubed trialR's held up really well and complimented the Xpulse's ambitions very well. Even when moments when you had to be on the gas to find traction, the tyres really dug in and got the bikes out very nicely, allowing riders to go at it again with even more confidence the next time around. After two days in the grueling heat of Gurugram, we all can look back to see that in addition to having an absolute blast over the obstacle courses, most importantly, we walked away with our skills just that much sharper than when we entered the venue. So if you're the sort who's not gone through any prior training and is interested in enhancing your ADV skills and knowing how to ride your bike a lot better, places like the Reise Moto trailR academy are definitely meant for you.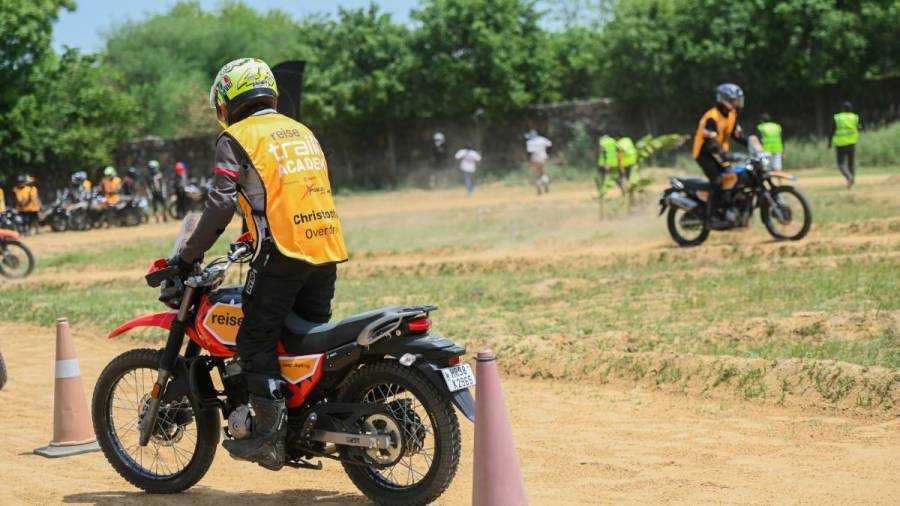 About Reise Moto
In case you're not familiar with the Indian tyre manufacturer Reise Moto, here's a bit on the company for you. Reise Moto boasts an extensive and diverse portfolio of tyres, catering to the needs of both motorcycle and scooter enthusiasts. Reise Moto currently has six sub-brands - trailR, tourR, traceR, troopR, tripR, and twistR – all which delivering tailor-made performance to all kinds of two-wheelers. For off-road enthusiasts, the trailR series offers unparalleled capabilities to conquer any terrain, while the tourR series is designed for adventurous souls seeking long-distance journeys. The traceR series provides racetrack-inspired tyres for those who crave the thrill of sharp cornering, and the troopR series caters to the needs of the commuter segment. In the scooters category, the tripR series pioneers touring tyres for covering extensive distances, and the twistR series excels in maneuverability for quick spins within the city limits.