Product review: Rynox 5.5-inch phone mount
I like to use a Cardo Scala Bluetooth attachment on my helmet while on long rides because it eases the process of calling the office and my family when I stop for a break. Or to quickly let them know that everything is okay when they call me. But this time, I mounted my phone on the handlebar using Rynox Gears' excellent Phone Mount.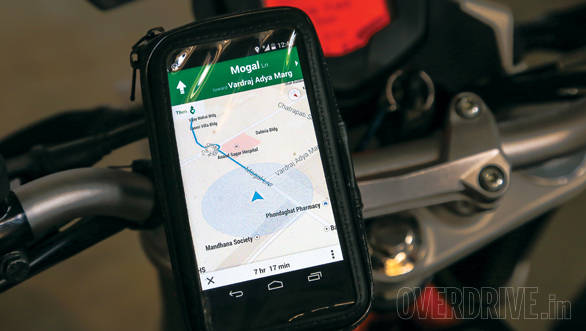 The mounting is simple, a metal screw with plastic wings makes mounting the base quick and easy. Then you simply zip the phone into the case, keeping the foam in to adjust fit and for shock absorption. Snap the case into the mount and you're set. The clear plastic allows you to see the screen and to operate the phone if needed. I mostly ignored the phone but did find it a massive timesaver when I had to navigate from the edge of Bangalore into the heart of the city. Being able to see the map and hear instructions on the Bluetooth unit saved me a lot of time and effort.
Rynoxgears.com, Rs 850
Price (Ex-Delhi)
Starts Rs 2,52,928