Motorcycle Travellers' Meet: Inspiration found!
Inspiration. It is what motivates us to do things that we would otherwise never dream of doing. It is what converts an idea into action. It is also the idea that led to the birth of Motorcycle Travellers' Meet. The brainchild of Santosh Kumar, MTM is a platform for the two-wheel travel minded folk to meet and get inspired to turn their dreams into reality. It aims at bringing together people who aspire to travel with the ones who have already done it. Want to travel the world? This is your place to get inspired and also to find out how to get going.
This year's MTM moved away from home base of Bangalore to the forests of Goa. At the Dudhsagar Spa Resort, close to 150 people gathered to share their stories and find inspiration. From a couple who have been travelling the world for over 20 years to a young Indian who has been travelling for 500 days on a borrowed motorcycle, travellers of all kinds came together this year.
Shubhabrata Marmar and Anand Dharmaraj
Lifelong motorcycle nuts: The guys responsible for IndiMotard and OVERDRIVE's TWO track days were at MTM, as usual, to give the crowd a crash course in basic riding skills. The session covered the basic theory of the motorcycle, its maintenance and how to keep yourself safe while out on the road.
Raj Andagere
Australia to India on a Honda CRF250L: Raj left Melbourne on his CRF250L on a journey of architectural discovery. From choosing the right motorcycle for himself to making panniers out of street signs and having his brand-new motorcycle stolen from his own backyard even before he started his journey, his story is full of ups and downs.
Atul Warrier
Leaving it all behind to travel the world: Leaving a cushy job behind to chase your dream is no small odyssey. Atul did just that when he quit his job in Bangalore, sold his property and decided to hit the road. He's been travelling through South-East Asia, Australia, the Middle East, Europe and Africa on his Royal Enfield Thunderbird ever since.
Perry and Ellen Rodan
Seeing the world from a Mercedes 4x4: Perry and Ellen shut down their motorcycle shop and sold all their belongings to go see the world on their own terms. From being full-time motorcycle technicians, instructors and racers to a life behind the wheel of their trusty Mercedes 1017, this couple has so many stories to share that it will last a lifetime.
Navroze Contractor
Introduction to filmmaking: Navroze is no stranger to the Indian motorcycling fraternity. From being a longtime motorcycle journalist to a successful cinematographer, he is the best person to tell you how to share your story with the world. No surprise then that he gave the audience a low-down on basic filmmaking technique.
Vikram Rao
Touring the world Enduro style: Vikram 'Vicky' Rao is not one who subscribes to the 'you need a full-size ADV motorcycle to travel the world' philosophy. Which is why he decided to do it on a KTM 530 EXC. Want to know more about trying to keep up with Russians and their drinking and how difficult it is to travel the world being a vegetarian? He's the man you should meet.
HV Kumar
Don't go mainstream: This man is known as the human GPS of India. His knowledge of the roads and regions is so extensive that he gets more calls from friends asking him to suggest routes for their next holiday than from work. Listen to this guy talk and you won't need any further convincing that the North East is where you need to head for your next holiday.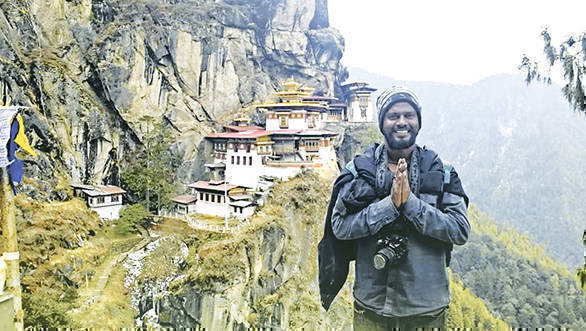 DK Chauhan
No motorcycle? No problem! What started off as a small road trip turned into 500 days spent travelling all over India for DK. How did it all begin? With a friend who took him along just because he knew how to ride a motorcycle. DK's humorous storytelling adds colour to an already colourful tale of travel and cultural experiences that most of us can only dream of. Himalayas, the North East, Bhutan, Rajasthan. There aren't a lot he hasn't covered.
Kiran Ghag
'Murica! Ride where you want to ride is that Kiran says. His story carries the moral that you should be riding to the places you want to see. Forget popular opinion. If mainstream is what you want, mainstream is what you should do. Take it from a man who has just come back from a bucket list ride across America.
Deepak Thimmoji
Dream it, ride it: Deepak is no stranger to motorcycle travel. After his last trip, he is now in the process of covering all of South-East Asia on his Hero Impulse. Listening to him talk about staying positive when faced with incredible challenges that would make even the most hardened man give up is a true inspiration.
Berni and Kevin
The Knast Bros: If you're wondering what that means, it means jail brothers. Berni and Keving met in the military recruit school in Switzerland and after a night of too much drinking that ended with both of them in jail – hence the name. Their first ride was in South America on Yamaha Super Teneres. But now they are on a mission to get to East Timor from Switzerland on their KTM 690 Enduros.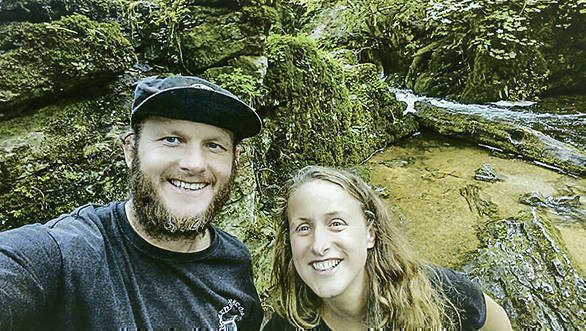 Katie Jennings and Mickey Bergin
All it takes is a leap of faith: From stable careers as a neuroscientist and a photographer to travelling the world on two little dirt bikes, Katie and Mickey are redefining the word adventure. According to them, the first step is the hardest. But once you do take that step, it opens your world to endless possibilities. Possibilities that don't need you to be on a big, fat expensive motorcycle to fulfil your dreams. They are touring on little AJP PR4s after all!
Rohit Subramanian
Money problems? What's that? This youngster is out to satiate his wanderlust, but in a way unlike others. Rohit has proved that you don't need a ridiculous bank balance to go travel the world. He was at MTM '16 talking about how he managed to crowdfund all of his travel. Think it doesn't work? Well. He's covered 46 countries so far!
Price (Ex-Delhi)
Starts Rs 1,02,700