Maruti Vitara Brezza ZDi+ long term review: After 10,500km and seven months
Suzuki made a huge effort to get the suspension finely balanced for both Asian markets as well as for European conditions. That meant getting a suspension set-up that is stiff and adapts itself well to a variety of road surfaces. In India, however, the ride is fairly stiff, though it also lends the Brezza some of the most incredible dynamic abilities I have seen on an SUV. At this price point if Maruti had to plonk a chirpy and pokey engine into the Brezza, it would be one of the best things to happen to budget performance cars in this country.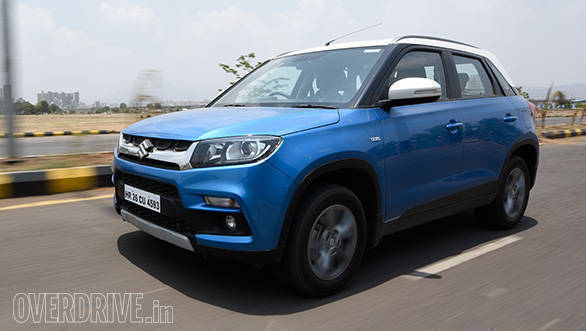 However, that was not my observation; what I noticed is what transpired through the season we just went through and the way it ravaged Mumbai's slipshod roads. Despite the potholes and brutally scarred surfaces, combined with the Brezza's stiff suspension, there isn't a single bit inside the cabin that has uttered the slightest noise. Usually, almost every car I've had as a long-term companion has groaned post monsoons. The build quality on the Brezza, however, seems to be nigh on perfect. No squeaks or rattles from any quarter inside the cabin. That is definitely the mark of very stringently maintained quality levels. I'm surprised because Maruti has never maintained such good quality so fastidiously on its cars. And let me emphasise that this year has seen some of the worst cases of road deterioration in Mumbai.
On the flip side, I do wish the Brezza had better illumination. The headlamps were a sore point in the monsoons. The beam they throw isn't bright enough, and if there was one manufacturer who could have brought better lighting to the affordable segments, it had to be Maruti. Given the scale of its operations, HID or LED headlamps could become a more mass-market offering. The halogen projectors the Brezza is equipped with, while fine on a clear day, aren't the best for a rainy day.
Date acquired: April 2016, Total mileage : 10,500km, Last report: 5,430km, Fuel: 196 litres, Economy: 17.1kmpl