Maruti Suzuki S-Cross longterm review: After 10,063km and seven months
The S-Cross just got back from a much needed service and the first week out she was purring like a well fed and satisfied cat. The engine responses felt like new, even the suspension rattle was sorted out. I had nothing to complain about and everything seemed to be alright, for just that first week. The second week onwards, it has been another story. The suspension issues I had faced earlier have begun creeping in again. Presently the rear shock absorbers crash into small bumps and potholes in a slightly harsher manner than they did a week ago. Where the S-Cross just a week ago, rolled over almost anything calmly and comfortably, the ride has changed. A slight jitter has also begun showing up. Thankfully, the front suspension still feels solid.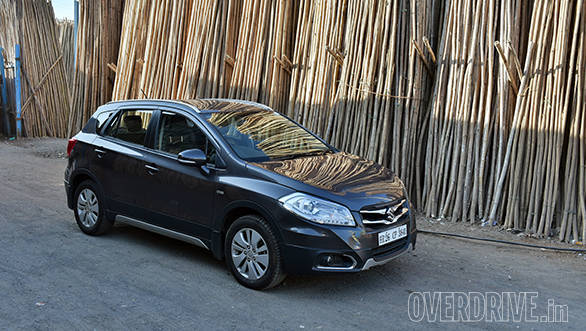 I've also noticed a new issue with the S-Cross. The clutch settings seem to be getting disrupted as a result of which the S-Cross sometimes scrunches when getting into first gear, unless you bring the revs all the way down to near idle. And I have quite often found myself getting into first gear, at least prior to the service. Now the issue seems to have been swept under a carpet but I suspect it will creep out again. I know this because I can feel the resistance in the clutch pedal has eased up. When the S-Cross got back from its service, the clutch pedal action felt taut and springy. It's now gone a little limp.
On most other aspects, the S-Cross is faring well. I don't have to bother about the mileage. Seeing a real time mileage reading of 600km on a full tank just makes my week rewarding. The S-Cross is also a slow sipper, so I see the fuel station only once every two, sometimes three (if I'm travelling) weeks. Now I'm just waiting and watching if the issues she has, escalate or ebb.
Date acquired Aug '15
Total mileage 10,063km
This month:
Mileage 7,205km
Fuel 550 litres
Efficiency 13.1kmpl
Price (Ex-Delhi)
Starts Rs 8.39 Lakhs