Hyundai Verna turbo long-term review: Introduction
The recently launched Hyundai Verna is a new addition to our long term fleet. In recent times, the Virtus and the Slavia were two sedans in our fleet, and now this becomes the third. With the spurt in crossover and SUV launches in the market, it feels good to be driving sedans again, and especially a turbocharged one with a reasonably powerful engine.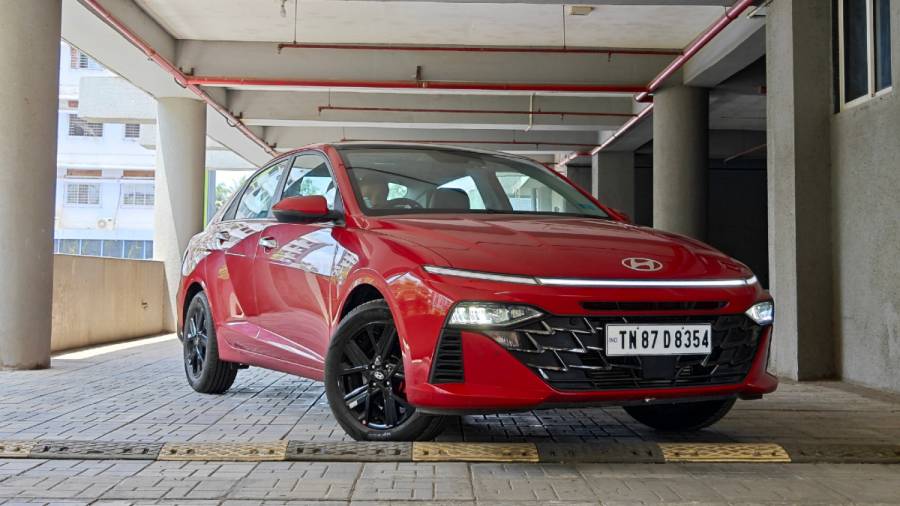 Hyundai Verna 1.5 turbo: design and colour
The Verna came in a couple of weeks ago and was immediately put into service for a comparison test you will read about in the following issue. This particular shade of red is called Fiery Red and, as the name suggests, its pretty eye-catching. It especially brings out the flares on the rear fenders quite nicely, and those black highlights on the grille. The bumpers add a sporty touch too to the complete ensemble. Those wheels in black with the red calipers that are exclusive to the turbo variant make it look cooler too.
Hyundai Verna 1.5 turbo: Stage 1 tuning
At the time of launch, I'd asked the product guys at Hyundai if one could go in for a lower profile tyre on a larger diameter wheel, 17 inches at the least to further enhance that sporty profile. The answer was in the negative, but I'm still going to try and see what we can do, cause I think that would truly give the Verna a lot more character. And while at it, I'm also getting a stage one bump in power to see just how much nicer the Verna feels. This is going to be one of those cars that will get several mods, and I believe it is going to attract a lot of attention simply because of the way it looks.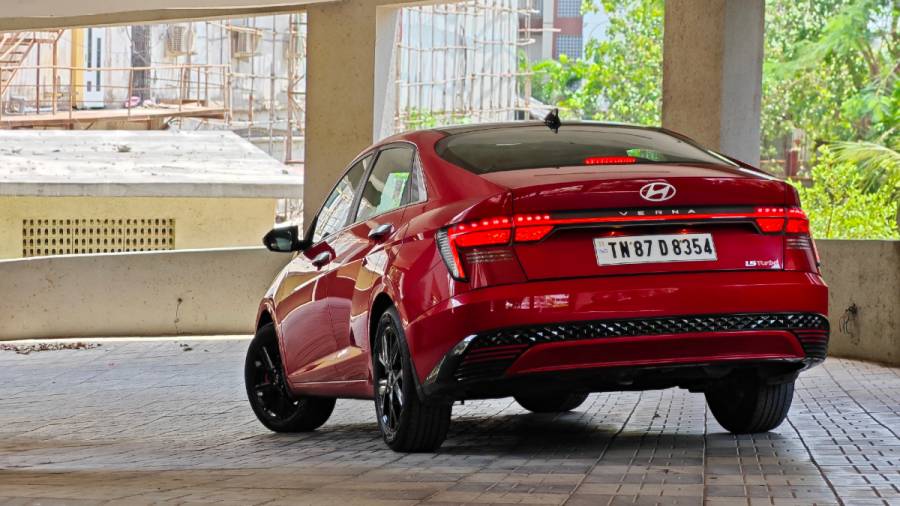 Hyundai Verna 1.5 turbo: Fuel efficiency
Critical observations over the next few weeks will focus on the efficiency. Hyundai claims the 1.5 turbo is more efficient and I'm going to evaluate this too over a period of time. Right now everything also feels taut, and while Hyundai's of late don't lose their shape easily, they're built pretty well, I'd give this car some time and miles under its belt to see just how new it feels in a few months from now. Keep watching out for updates on our social media handles and website.
Price (Ex-Delhi)
Starts Rs 9.31 Lakhs