Hero Karizma ZMR longterm review: After 7 months and 7,123km
The Hero Karizma ZMR is a motorcycle I was waiting to discover. I simply love the riding position and a 400km round trip to Igatpuri was enjoyable since the bike was fresh out of service and vibration had reduced considerably. Sadly, after logging more kilometres, the vibes are back and numb fingers are a given after spending some time in the saddle. In fact, it's got to the point that just a day before writing this, the gearshift lever came loose and left me stranded. Fortunately, a Hero service centre was close by and a mechanic was just a phone call away. He clearly knew about the issue because he came armed with the bolts required to put it back together. It doesn't just affect the rider either - pillions also complain of vibrations in the rear foot peg that cause discomfort.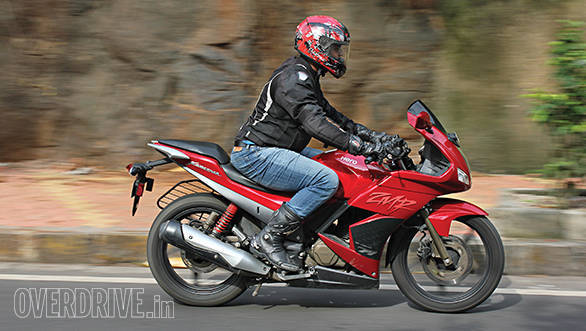 In the city, the ZMR surprised me with its easy manoeuvrability, despite its size. The mirrors offer a clear view of what's behind but the mirror stalks do not fold and in case you accidentally touch something, the mounting screw will loosen and you'll need an Allen key to tighten it.
The ride quality over Mumbai's rain-ravaged surfaces is thankfully very good and the plush seat is a boon. However the rains have once again caused the headlamp to fog up. The wooden brakes could also do with more bite and feedback. It doesn't help that the skinny front tyre offers little feedback and feels skittish in the wet. Rear grip is slightly better but overall the bike feels a little nervous and I'm not comfortable carrying speeds on the wet roads. Let's see now if the next service reduces the vibration and how long that lasts.
Total mileage 7,123km
Date acquired Jan'15
This month:
Mileage 1,244km
Fuel 30.5 litres
Efficiency 40.8kmpl
Also see:
Hero Karizma ZMR long term review: After 6 months and 5,870km