Getting one wheel up at the Porsche Off-road Experience
"Whoa! I don't want to break this thing!" is the first thought that went through my head when I was driving across the rather deep holes that were dug up. Then I told myself, "No no, it's an SUV. It was made for this. Just go!" It's a bit hard to believe that when you're sitting in that interior, looking at the Porsche emblem on the steering wheel. But once you're past that, you'll start having fun. So how was the Porsche Off-road Experience? Quite fulfilling, I would say.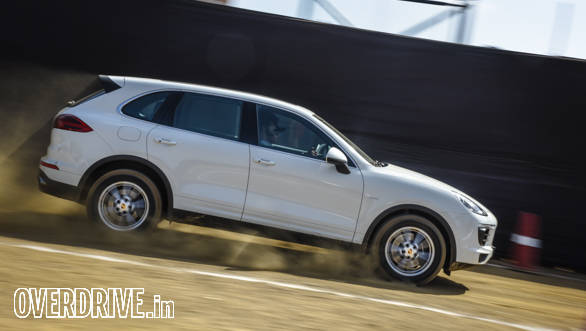 We started off from the Porsche showroom and drove around 13km through the city to get to the small ground that had been dug up with obstacles. I was allotted a Porsche Cayenne Diesel, although I was secretly hoping for the Macan Turbo. But hey, with a 3.0-litre turbo-charged V6, I really can't complain! Besides, we were going off-roading, not drag racing.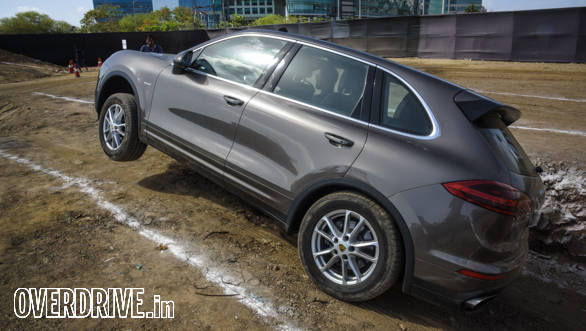 The course was designed by Tejas Kothari, a dentist by profession and an off-roader the rest of the time. He drove around the course to show us the ropes and then it was our turn. It started with a very, very short acceleration and brake test followed by steep incline. "Don't use momentum. Feel the power," instructed Kothari over the radio. So I did. And sure enough, it made its way up the slope. Then, with the hill descent control on, I made my way down the mound. A few holes and an approximately 40 degree bank later, I navigated the Cayenne through into a pit which tested its approach and departure angles as well as wheel articulation. After a small patch of slush, we reached the finish.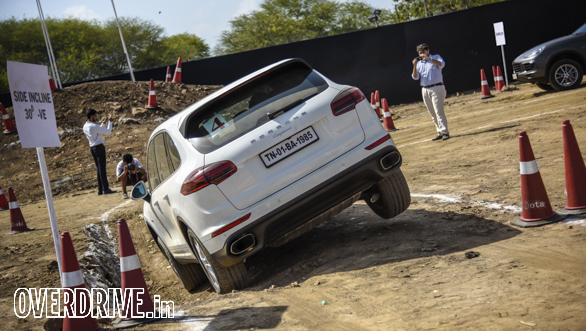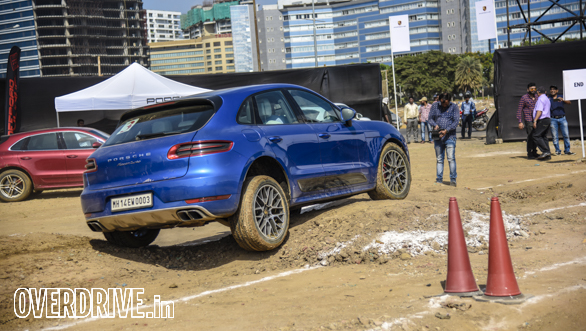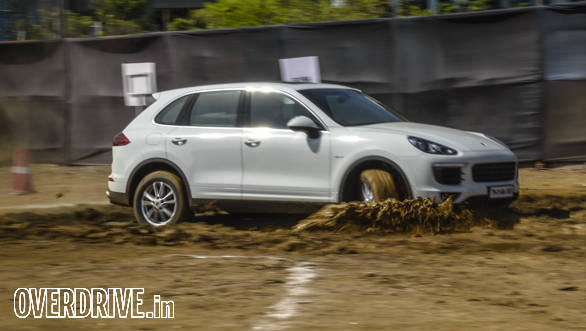 That seemed a little too short, didn't it? That's because it was! Fortunately Anis, our photographer, said he needed a few more shots. More than happy to oblige, I took the Cayenne for two more rounds, before heading back to the showroom and reluctantly handing the car over. I must say that it was quite a spectacle watching a bunch of super expensive luxury SUVs with one wheel in the air at all sorts of angles, kicking up dirt.
Images: Anis Shaikh
Price (Ex-Delhi)
Starts Rs 1.19 Crore