Frankfurt Auto Show 2013: 10 new unveilings that should interest India
The IAA Frankfurt Auto Show has begun, and the Team OD is at Ground Zero. Our chief interest here is in a number of stunning cars that may well be on their way to India. Here is a list of the 10 most anticipated in India.
Mercedes CLA
The CLA sedan is positioned under the C-Class and should be a hot seller in India when it comes out in 2014
Mercedes-Benz had put its CLA and the CLA45 AMG on display. The CLA sits above the A and B-Class but below the C-Class. India may not get the Racing Series and will have to do with the regular CLA.
BMW new 5 Series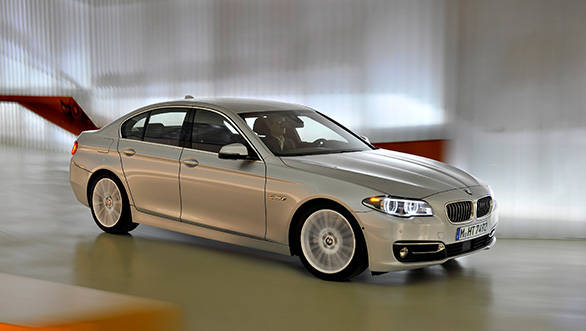 2014 BMW
BMW has also given its 5-Series a mid-life update. This refreshed 5-Series could make its way into India at the 2014 Auto Expo. Redesigned exteriors, new equipment, trim options on the inside and the BMW iDrive infotainment system are added features to the new 5-Series. The engine, transmission and xDrive options are aplenty, and a new entry-level BMW 518d has also been announced.
BMW 4 Series Coupe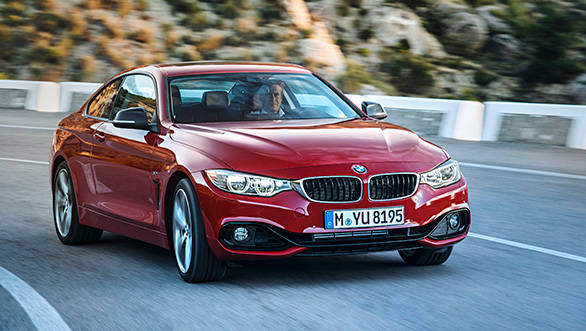 2014 BMW 4 Series
BMW's 4-Series Coupe will make its way to the Indian market soon and will be placed in the slot above the 3 Series sports sedan. The 4-Series Coupe will share engine and crash structure similarities with the 3-Series but will be more generously specced. It also has its own suspension set-up and design. The variants at launch will be the 428i, 435i and 420d. Further engine options will join the lineup in the future including a few xDrive derivatives.
2014 BMW X5
The new updated 2014 BMW X5 could make it to Indian shores in early 2014. It gets new dimensions, imposing revised exteriors, mildly updated plush interiors and a host of electronic and driver assist features. There will be three launch variants with three engine options. Transmission and xDrive options will also be available. Three further engines will join the lineup post the official launch.
Mercedes GLA
2014 Mercedes GLA
Mercedes-Benz's agile and sporty compact crossover GLA has been unveiled in production form. Tipped to hit Indian markets by mid 2014, the GLA is based on the A-Class platform. India will mostly get a diesel version, and feature the same 2.2-litre diesel engine as seen in the A and B-Class. The GLA will be mated to the optional 7-speed dual-clutch auto transmission and get the 4MATIC permanent all-wheel drive system with a fully variable torque distribution system.
Audi facelifted A8 L
2014 Audi
Audi's flagship luxury sedan has made its way with a facelift. The 2014 A8 has undergone substantial changes with lightweight construction, an improved and more powerful engine lineup, upgraded assistance systems and the Matrix LED headlights. The A8 will go on sale in January 2014. The test mule has also been spotted on Indian roads.
Dacia Duster
Dacia Duster
This SUV from Renault's Romania-based Dacia brand has been a runaway success in India; the new version will get a number of added features such as the media navigation system, speed limiter/cruise control, rear parking assist and electronic stability control as standard equipment on Euro5 models.
Range Rover Hybrid
Range Rover
The massive Range Rover has got a hybrid drivetrain in an effort to make it kinder on the environment. Range Rover have combined the 3.0-litre six cylinder diesel with a electric drivetrain and the result is a fantastic claimed figure of 15.6kmpl
Range Rover Evoque 9-speed
Range Rover Evoque 9-speed
Who knows when it will end but apparently 9 is now the best number of gears to have. Mercedes first launched the E-Class with a 9-speed box in July and now Range Rover's Evoque gets one. It may have three additional cogs but the new box weighs less than the six speed torque converter it replaces.
Lamborghini Squadra Corse
Lamborghini Squadra Corse
The last of the Gallardos, the Squadra Corse has been officially unveiled at Frankfurt. It features a bunch of race inspired kit like that massive wing at the back, quick release engine cover and ceramic brakes. Power comes from a 570PS V10 good for a 0-100kmph time of 3.4 seconds and a top speed of 320kmph.
Price (Ex-Delhi)
Starts Rs 1.56 Crore
Price (Ex-Delhi)
Starts Rs 62.9 Lakhs
Price (Ex-Delhi)
Starts Rs 74.9 Lakhs