Exclusive: Carberry V-twin motorcycle is real, ready for launch at Rs 7 lakh
Carberry Motorcycles founder Jaspreet Singh Bhatia chats with OVERDRIVE about their first India-built motorcycle, which he says is ready to hit the streets. The company is currently in the process of acquiring clearances for the Double Barrel 1000, which should be completed by December 2017.
Bhatia said that two test mules of the production-fit motorcycle are already doing rounds of Indian streets. The motorcycles with carburetted 1,000cc V-twin engines have already been tested for a combined mileage of over 50,000km on all types of terrain, he said, adding that the tests included three trips through the Himalayas to Leh, Ladakh.
The air-cooled, carburetted 55-degree V-twin engine was made available for purchase to existing previous-model owners and others for display purposes on Tuesday at an ex-factory price of Rs 4.96 lakh (engine only). The fuel-injected version of the engine will be BS-IV compliant and will make its debut alongside the new Carberry motorcycle.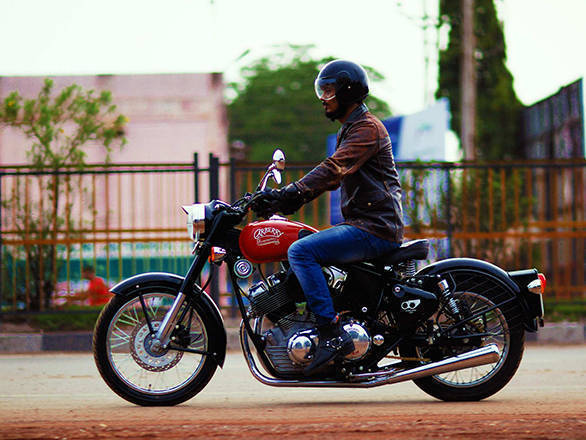 Building the engine was not as simple as slapping two RE cylinder blocks together. This is where the expertise of Paul Carberry comes in. He had been building Enfield-based custom twins in Australia until 2011. The brand was revived and brought to India in 2016 by Bhatia through their venture, Dream Engines Manufacturers (DEM).
Bhatia also claims that with a slew custom parts and technology, the engine does not have the high-engine-speed vibrations typically associated with large single-cylinder engines.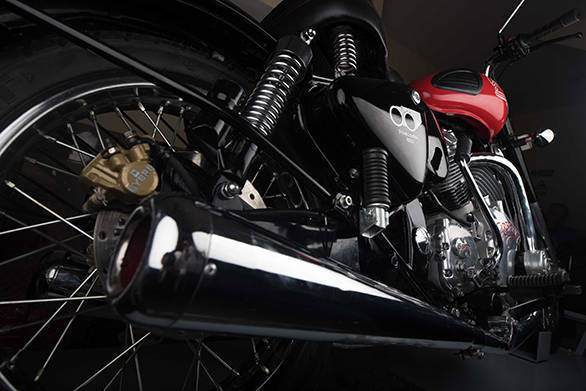 "The chassis is all-new, built from the ground-up. This is unlike the past Carberry builds that used modified Royal Enfield frames to house the larger engines. We are using the best material to build a double-cradle chassis specifically for the motorcycle. It has performed very well in our tests," Bhaita claimed.
With a claimed 52.92PS of power and 82Nm torque, the motorcycle will need more stopping power to keep it safe. To handle anchor duties, the Double Barrel will have disc brakes front and back along with ABS, although details on the latter will be revealed closer to launch, Bhatia said. To keep the package clean and meet emission norms, the exhaust will be a two-into-one set-up.
The motorcycle is ready, and will be produced on a bench line - one motorcycle assembled by one technician. Aesthetically, the bike will bear resemblance to the Royal Enfield Classic Chrome. Carberry intends to give a basic, clean package as they expect all their buyers to customise their rides per personal taste.
We can't wait to get our hands on this motorcycle and see how well it fares. However, the Double Barrel is currently undergoing checks for homologation from the Automotive Research Association of India (ARAI). "Once homologation and other clearances are obtained, we will introduce the motorcycle. Barring any oddities in the process, we aim to launch it by December. The price will be very competitive for the offering," said Bhatia.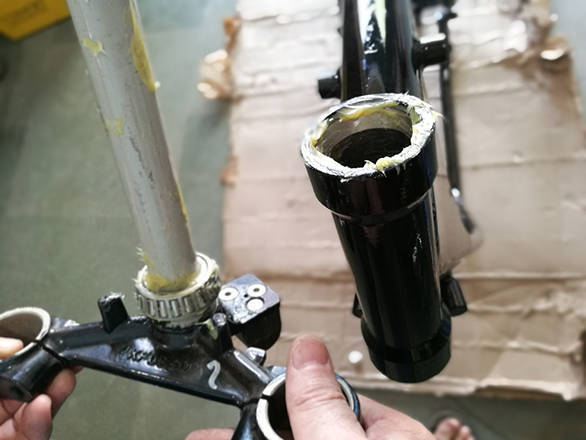 How competitive? Bhatia estimates it to be priced at Rs 7 lakh (ex-factory), when it is launched through an online booking platform. That sounds like astounding value for a ground-up production custom motorcycle, which even mass-produced V-twins currently do not offer in India.
Carberry will produce the engines and motorcycles at their India facility in Bhilai, Durg, Chhatisgarh, where they set up shop in February 2016. Bhatia said that there are already 50 enquiries for the engine and motorcycle combined, primarily from overseas customers. The company expects to produce another 100 motorcycles by the end of 2018.
Words: Abhishek Samuel
Price (Ex-Delhi)
Starts Rs 7,35,000
Related Stories