Drive to Discover with the Honda Amaze at the Rann of Kutch
Every year since 2006, between December and March, the white desert known as the Rann of Kutch in Gujarat comes to life with vibrant tents, cultural programmes, crafts and kites for the Rann Utsav. This year we got to witness this carnival as part of our drive experience with the updated Amaze. Honda have been running their Drive to Discover events with the Amaze and Brio from 2013 and this was the first one this year. We drove down from Ahmedabad to Dhordo, a distance of approximately 400km for this festival.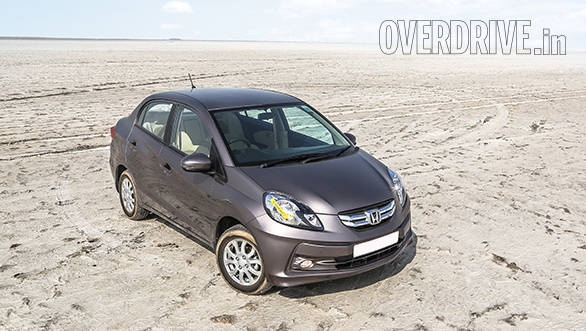 There are no visual changes in the Amaze VX(O) save for smaller blinkers on the ORVMs
The drive was in the new Amaze VX(O) trim which brings in a 15.7-cm audio-video navigation(AVN) system, Bluetooth compatibility and power foldable ORVMs. The diesel clatter that we have often complained of in the Amaze has also been rectified to a certain extent with the use of more insulation under the hood as well as some small revisions to the engine that Honda did not elaborate on.
The AVN system in the Amaze VX (O) trim is similar to the one you get in the Mobilio. It has built-in navigation system which on our drive faltered only once
Back to the Rann Utsav then, the festival celebrates the spirit of Gujarat. Among other things, I got to try some kite flying which brought back sweet memories from my childhood. But we were here primarily to drive and the Rann of Kutch should be on everyone's bucket list of driving roads. You have a massive expanse to yourself to do whatever you please and that includes some naughty behaviour like drifts, hand brake turns and the like. Obviously you need to exercise some restraint lest you end up upside down in the middle of a desert.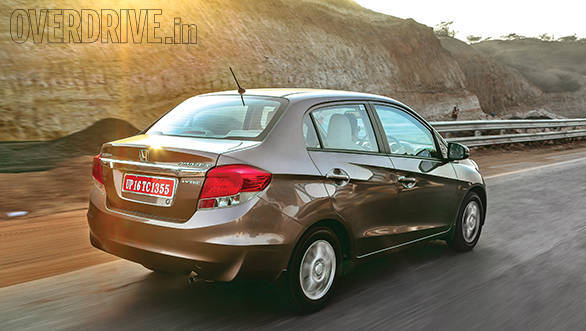 Speaking of dessert, if you are a foodie, you should definitely taste all that locally made undhiyu, thepla, dhokla and khakra. We savoured a variety of these dishes during our stay at the Dhordo tents.
A comfortable car in a trying yet brilliant backdrop. That's exactly what Honda's Drives to Discover are all about.
Images by Suresh Narayanan
Price (Ex-Delhi)
Starts Rs 6.32 Lakhs