Does what3words make in-car navigation easier?
We'd be speaking for a large section of you if we said that using Google Maps or any other navigation software has become second nature now. You find yourself typing or voicing in your destination often into your car before you set off. That also means that you might be quite aware of some of the glitches you can face along the way, like the voice assistant not picking up the address correctly or the app not taking you exactly where you need to go.
What3words is a UK-based startup that aims to address exactly this. You've probably heard of them with the tech already bundled into Tata Motors and Mahindra cars, so we thought it was time to see how this app works. And does it make life any easier?
What is what3words?
To be clear, what3words isn't an alternative to Google Maps or your car's inbuilt GPS navigation. It uses Google Maps to divide the word into 57 trillion 3m x 3m squares with each of these squares assigned a randomized three-word address. For example, the code for the Gateway of India is holiday.surprises.design.
Using what3words, you can type or speak these words in which will then give the navigation software like Google Maps the exact coordinates of this small square to route you to. The firm says this makes voice inputting addresses 25 per cent quicker and 135 per cent more accurate
What is it like?
We tried what3words in the Tata Nexon and the Mahindra Scorpio-N, two of the more popular cars it comes fitted with in India. With the Scorpio-N's Adrenox infotainment, what3words comes embedded into the system. It works with the Mahindra's in-built GPS navigation and the system is largely straightforward to use. You type in the three-word address or use the Alexa-based voice assiatant, bringing up the route mapping prompt. Thoughtfully, the map also shows up on the Scorpio's part-digital instrumentation. You can also use the Android Auto/Apple Carplay integration for the maps. Either way, you will need a mobile network to navigate to a destination since what3words' offline ability is limited to your current location. An useful alternative is to use the Compass Mode in the what3words app with its generalized directions although that will mean relying on your phone while driving.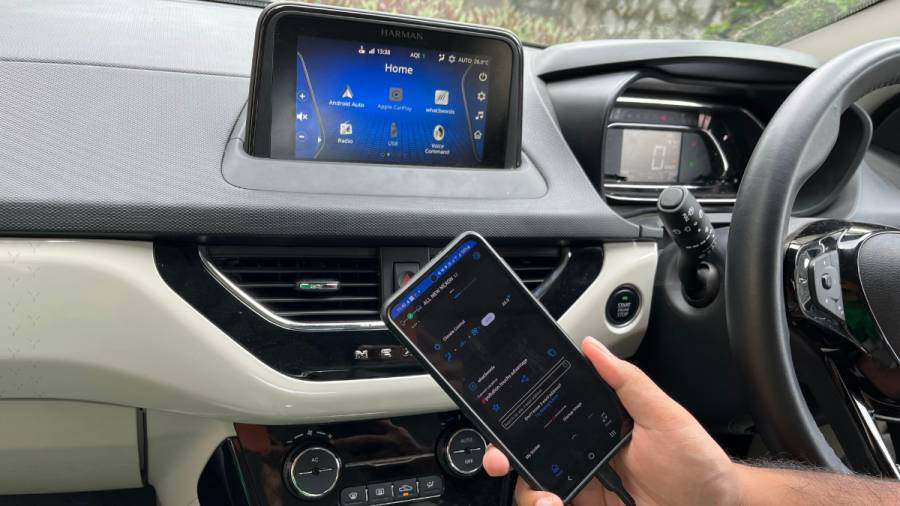 There's an added step to use it with the Tata Nexon, since the Tata doesn't come with its own GPS navigation, which isn't necessarily a negative. We found typing the three-word address into the Connenext phone app to be the easiest way to use what3words here, quite similar to how you would even with Android Auto/Apple Carplay. It'll then use the phone mirroring to navigate to the chosen location. The experience between the two cars can change with the differences in hardware between them, but what3words functions largely similar in both.
Is it helpful?
What3words has proven to be a useful aid for emergency services globally and in India, as well as with some food delivery apps. In the context of in-car navigation, the tech does have some benefits. Yes, it functions quite close to how a dropped pin on Google Maps might, but you can use voice to input the exact coordinates. It's easier to do this with what3words since you aren't saying or typing out long, vernacular names or addresses. The voice assistant seems to be more adept at picking up the common English words the app uses.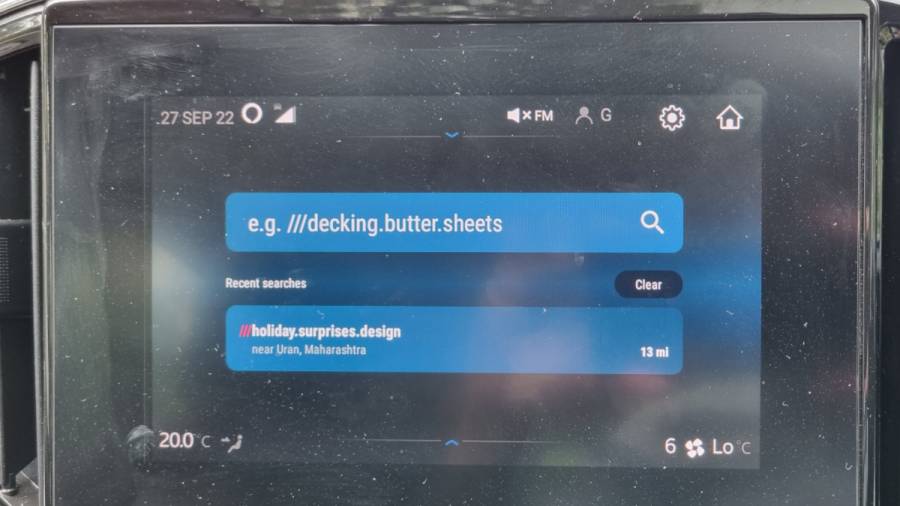 Of course, what3words adds an added step to the entire process which might put you off if you are travelling to a fairly large, well-travelled area. So we think what3words can be a useful navigation aid, even if it can't be the only navigation app you use, especially in situations where you need precise navigation say to a crowded area or a wrongly marked entrance.
Also read,
Tata Motors partners with what3words for simplified last-mile navigation on its vehicles
2022 Mahindra Scorpio-N deliveries has officially begun
Price (Ex-Delhi)
Starts Rs 12.4 Lakhs
Price (Ex-Delhi)
Starts Rs 11.99 Lakhs
Price (Ex-Delhi)
Starts Rs 6.95 Lakhs
Related Stories