Design Direction: An Ian Callum tribute
"Design creates order out of chaos, but chaos is often required to simply be creative", reads the quote from Ian Callum's new website's homepage. Its the only thing you can see there and quite a perfect synthesis of what his 20-year stint, which has just ended, as design director of Jaguar did for the company.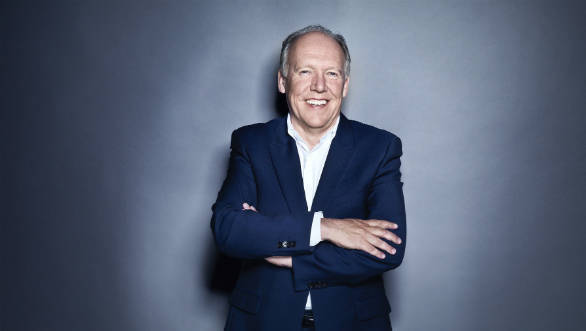 It was 1999, and Jaguar only a shade of its former glory. The company form its E-Type and XJ Coupe glory days, had been reduced to selling rebadged Fords with a tacked on premium-badge. This was helped in no part by years the company spent under British Leyland. And we know what that company's bureaucracy and mismanagement did for the British car industry.
Ian Callum came into this chaos, and as a lifelong Jaguar fan, decided to go back to the absolute core of the brand's values. He says of successfully designing new Jaguars,   "My point of judgment is always: what would Sir William Lyons think of this? And I honestly think he'd approve, hugely."
No discussion about Ian Callum and the resurrection that Jaguar's design saw under him is complete without the mention of this car. Callum had a pretty straightforward approach while designing a Jaguar, "Jaguars are about great proportions, fantastic silhouettes…the optimum expression of metal…I've always believed any good design can be drawn in two or three lines." The XF was the purest expression of this thought when it came out in 2007.
As much as the XF was about taking the Jaguar brand forward, the XK was about highlighting its storied values. The XK had the long hood, short overhang look spot on. A trait perfected by the E-Type. There are hints of that icon in the face too, but all of it tied together by the simplicity and subdued aggression that would become a trait of Callum's Jaguars.
This sports car was possibly the biggest indication of how deeply Callum understood the Jaguar brand. Called the company's new sports car the F-Type, a direct successor to the E-Type, was an idea that could have gone either way. It's biggest success is in how it is its own thing. There are flashes of the E-Type, especially at the rear, but the F-Type's low, wide squat look and bulging surfaces and subtle flourishes changed people's idea of what a fast Jaguar might look like. Its a sharp suit but with none of the old-world stateliness.
I-Pace
Its SUV tag might not appeal to the purists, but the I-Pace is as momentous a car as any from Jaguar's back catalogue. Especially when you consider that Jaguar is quite the underdog alongside its German counterparts, all of which the I-Pace beat to market. And Callum made sure his design depicted this. The soft lines and surfaces gave way to sharp edges and cuts, but the I-Pace hasn't lost any of its Jaguar lineage. Everything from the slim headlamps, the swept back cabin, high window line and rear end styling make sure of this.
---xx---
But paralleling Ian Callum's career to Jaguar's resurgence would be telling only half the story. The Scotsman studied at Glasgow School of Art before taking a Masters in Vehicle Design at the Royal College of Art in London. He then worked at Ford for a good 12 years from 1979 before switching to Tom Walkinshaw racing, a racing outfit and engineering firm which closely associated itself with Jaguar in the 1980s. He came into his own at TWR, designing cars for Aston Martin, Volvo, Ford and Nissan.
Aston Martin DB9
Callum also penned the DB7, but the DB9 is arguably his best work. He worked on this car in association with Henrick Fisker. The DB9 revitalised the Aston Martin brand and brought in younger buyers. The GT is also a bonafide design classic and is mentioned alongside the greatest automotive designs from Ferrari, Mercedes-Benz, Lamborghini and the like.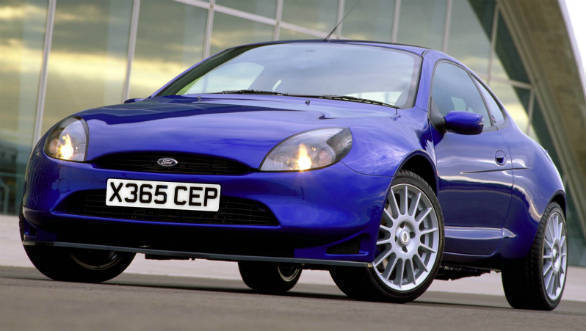 Ford Puma
This small coupe showed that Callum could also ply his craft, with equal skill, on a budget. The Puma was a front-drive coupe based on the then Fiesta. It carried Ford's design language from that time but seemed swooper and more rounded, unlike the relatively staid look of the Fiesta and Focus.
Nissan R390
If you thought the GT-R is the only supercar Nissan ever made, think again. Callum headed the design of this 24 Hours of Le Mans competitor for TWR. The design brief was to meet the highest aerodynamic and efficiency goals, as is the requirement of this racing discipline. While the R390 wasn't very successful, it looked quite spectacular, with its low body-section, long tail and bubble canopy. A single road-going car was made but never sold, which cleaned up the look further.
Price (Ex-Delhi)
Starts Rs 95.12 Lakhs
Price (Ex-Delhi)
Starts Rs 71.6 Lakhs