Cruising with the Volkswagen Cross Polo
I took my holidays early this year or, I should say, was forced to take them early this year. You see my cousin got married in November and decided to have his reception on a beach in Goa. So I was forced to take my usual year end vacation a month earlier. It also helped that the Royal Enfield Continental GT launched the same week. So my vacation turned into a 'business with leisure' trip and  I ended up spending a whole week in Goa which is never a bad thing. Seeing that we would need something to take tracking shots with and also haul all our kit and my luggage all 550km to Goa, I needed a car. The Volkswagen Cross Polo provided me with the ideal solution.
A chilly morning in Pune, all packed and ready to leave
So I loaded up the Cross Polo one misty morning in Pune and set off for Goa. The Cross Polo diesel was brilliant for peacefully cruising down the highway and I made good time along the NH7. One lunch stop at Nipani saw me reaching Goa in just eight and a half hours – a very reasonable time.
Waiting in line at the Shivapur toll naka
For the next few days I switched the steering wheel for a set of clip-ons and two wheels while the Cross Polo was left to follow at the back of the pack, carrying all our camera equipment, luggage and riding gear. It was brilliant when we were shooting the two wheeler tracking shots, with a generous boot that easily accommodated our photographer, Varun. Once the Royal Enfield launch event was over the Cross Polo took centre stage again and my vacation started.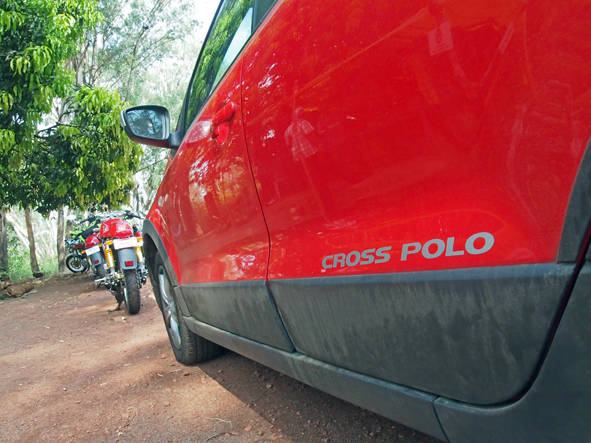 The Cross Polo was a great asset on the Continental GT ride
I spent a few days in North Goa and then packed up and moved South to where the wedding was being held. The Cross Polo made short work on the trip from North to South and I reached there ready to party! The wedding was a beautiful affair and went well, the warm light of the setting sun bathing the couple in hues of amber and red as they took their vows.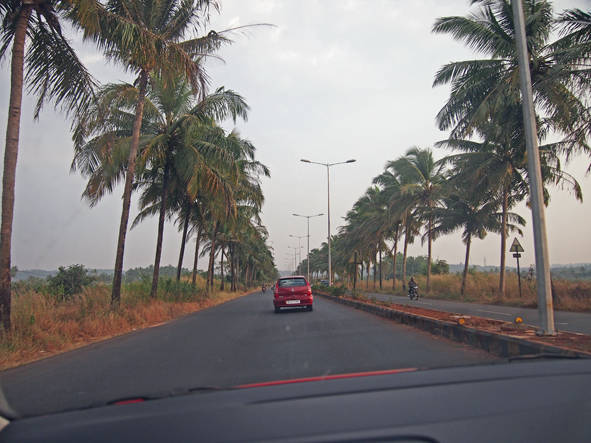 The lovely palm tree lined roads of Goa
The following days were spent relaxing and recuperating and there was also some time to cast a line or two. The Cross Polo was an able companion on all my adventures and turned a fair share of heads with the bright red colour and stylish roof rails. The journey back to Mumbai was incident free and made in equally good time – the perfect end to a great week.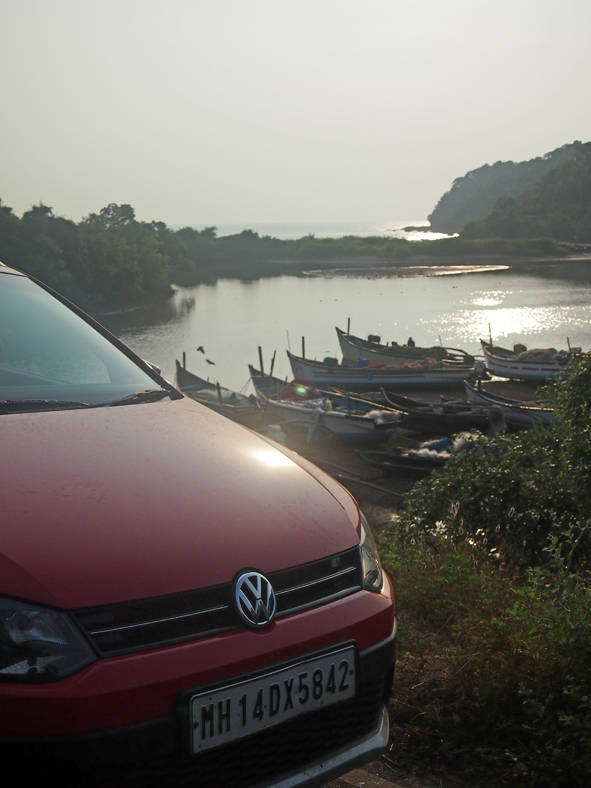 The Cross Polo against a typical Goa backdrop
A wonderful sunset after a day of fishing and bodyboarding
Price (Ex-Delhi)
Starts Rs 6.17 Lakhs