MotoGP: Best of the rest
They don't make print ads like they used to. And especially not like the series of newspaper ads that ran between Hertz and Avis, two rental car companies, in the early 60s. At the time, Hertz was huge, with cars all over the United States, while Avis was the plucky upstart. Famously, the headline to Avis' legendary advertisement read, "When you're only No.2, you try harder. Or else."
And after a long chat with the Ducati Corse Sporting Director, Paolo Ciabatti, on the sidelines of the Malaysian Grand Prix, I can't help but think of Avis. Ducati at this point of time, coming into the second last round of the championship, is placed second in the constructor's standings. Hot on their heels is Yamaha, and the difference could go either way.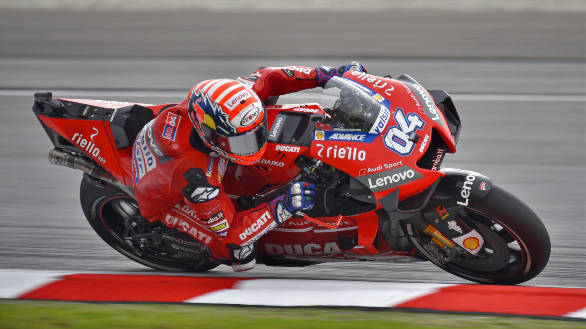 Andrea Dovizioso, has been second in the rider's championship four years in a row now, at the end of the 2019 MotoGP championship
Paolo maintains that Honda is the only one to beat, "If you consider, we have been second in the championship for three consecutive years. It's absurd to say, but if you would forget about Marquez, then we would be three times world champion. Ahead of everything else, Vinales, Rins, Rossi all these guys. We're beating them. In front of us we only have Marquez. Which as you can see, is more and more of an exceptional rider, I think we must be satisfied. But obviously we are never happy about being second, because we want to win."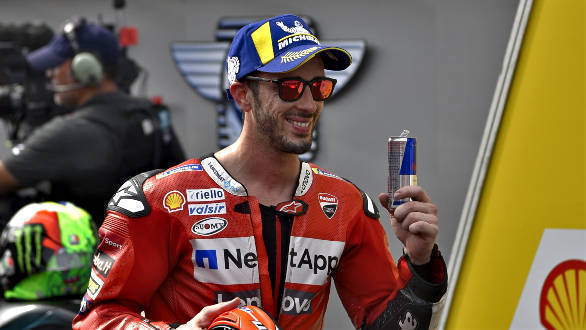 Dovizioso has won twice at Sepang, in 2016 and 2017, with a hat-trick of pole position and the race's fastest lap in 2016
Unfortunately for Ducati, Marquez isn't going anywhere. Even on the Honda RC213V, a bike that other riders say is very, very difficult to ride, especially with the extra power that Honda gave the bike for 2019. Despite the electronics, the other Honda riders are wary of the dreaded highside. That spectacular, yet painful, moment to even watch on a TV screen, when the rear tyre slides and catches grip again, throwing the rider up over the motorcycle. But Marquez is different. He's managed to tweak his riding style to literally get on top of the bike even when it wants to get away from him, fighting with the motorcycle at times, until it submits. It doesn't always work though, and we see a rare moment during Q2 in qualifying, where Marquez loses the fight to the bike.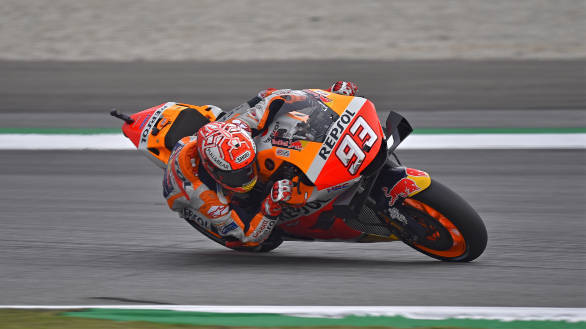 Marc Marquez is the biggest hurdle the Ducati Corse team face in their run up to being world champions
Paolo still seems, in equal parts, in awe and wary of the star Honda rider, "Unfortunately, I think we are in a moment in motorcycle racing history, where there is a rider who is capable of defying the laws of physics. And when you have to face the competition with a rider like him, it's very… very tough. With all due respect for the number one motorcycle manufacturer in the world, that is Honda, without Marquez they would not be winners since the time of Casey Stoner. The next closest Honda is, I think, ninth in championship with Crutchlow."
Danilo Petrucci stood sixth in the rider standings but is an important piece of the Ducati Corse puzzle, to help take the fight to the Yamaha factory team
With the Honda now trading places with the Ducati for top speed on several tracks, that one big advantage that the Red Team had is in the air. I ask Paolo how Ducati can take the fight to the others. "Until last year we were definitely the fastest bike in the paddock. Now Honda decided to invest a lot in trying to improve their horsepower. Now, you can see Ducati and Honda are sometimes sharing the top speed. At the moment I think we need to bring something new into the picture. Because we're fighting against an alien called Marc Marquez. If we can gain some progress in making the bike easier to turn, we can gain some competitiveness."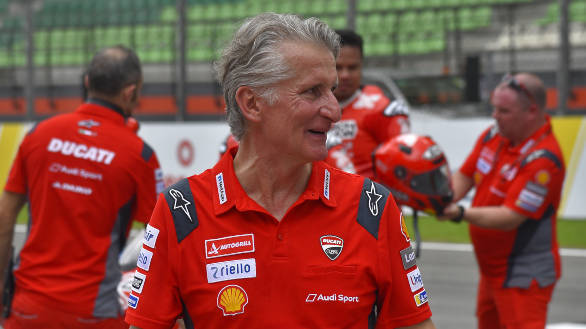 Ducati Corse sporting director, Paolo Ciabatti, is confident that second place is as good as first, considering that Marc Marquez is beyond extraordinary on the motorcycle
Paolo remains upbeat about Ducati's chances before the weekend begins, "We at Ducati have been the only team capable of winning with two different riders, with Dovizioso and Petrucci. We also had podium three times with Miller. All other manufacturers have won with one rider."
Maverick Vinales picked up enough points at the season's last race in Valencia to edge Ducati out of second, with a super slim gap of just three points
But as Sunday's race comes to a close, it appears that Ducati has other worries, that have been hiding in plain sight. Yamaha, the only other manufacturer to challenge Honda's winning streak, and actually succeed in 2015, with Lorenzo winning the world title. Vinales on the factory Yamaha quickly overtook pole-sitter Quartararo to win the race and further close the gap to second placed Ducati. Marquez came in second, capitalising on a great start despite being far down the grid in 11th, and Doviziosio similarly ran up the ranks to finish third after starting 10th.
Now, the last round in the MotoGP championship at Valencia is also done and dusted. As expected, Honda has furthered their lead in the constructor's with a win from Marquez, and Quartararo's second place finish brings Yamaha a crucial 20 points. Enough to just edge out Ducati from second in the constructor's to third, with Dovizioso's fourth place worth 16 points. Ducati missed the second spot by just three points. It's the first time in three years that Ducati hasn't been second best. And it perhaps shows that, maybe Yamaha too realised who they were second best to, deciding to try harder in the process. It just goes to show how quickly things can change in MotoGP when you least expect it, as they do in any form of motorsport, or even life, really.
While Valentino Rossi stands seventh in the 2019 championship, the Monster Yamaha team is a very clear and present opponent to Ducati
And sometimes in the course of trying harder to beat the best, it's important to also take a step back. Move the pinpoint laser of focus to everything, as good as a focussed effort can be in parts, it pales to a concerted effort on all fronts. And just like Paolo mentioned right at the start of our interview, when asked what the Ducati Corse team's focus will be for the 2020 MotoGP season, "As important as horsepower is in MotoGP, we know we have to make the bike even better. The focus will be on 360 degrees of improvement. And we're working on several different areas." Here's to hoping being second, or even third best, pays off.
Photography by Simran Rastogi