Best driving roads: Montseny, Spain
India is infamous for its shabby roads, and that can really get to you after a point. OVERDRIVE however, has been fortunate enough to experience some of the best roads in India and abroad. We want to share the joy with a weekly feature of a fantastic road that you should aspire to experience someday. A couple of months back, Triumph flew us to Spain to experience the stunning new Street Triple RS. Most journalists from around the world arrived before us and they rode through miserably cold and wet conditions. However, the sun was gracious enough to peek through the clouds for our group and that allowed us to truly enjoy the road we were on.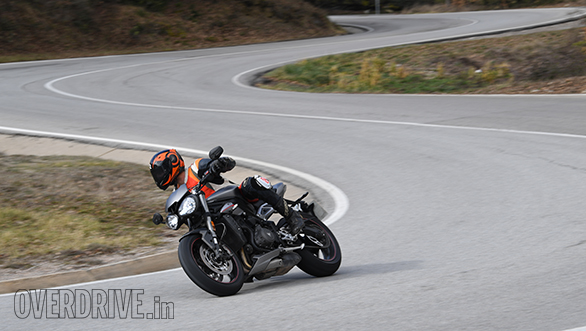 Fast, flowing and occasionally very winding, the BV-5301 is a road to remember!
To get to this route, you need to head down the fast and busy highway from Barcelona towards the Catalunya race track. From Catalunya, a short stretch down the C-35 highway takes you to the E-15 highway, on which you'll have to run about another 20km. Then, you make the turn-off for the BV-5301 and that's where the fun begins. This glass-smooth interior road meanders through spectacular Spanish countryside on its journey to the quaint village of Montseny nestled in the foothills of the Montseny Massif mountain range. Stopping at villages like this for a hot cup of coffee and some delicious snacks at the pretty local cafes and confiterias is a vital part of the experience. 
Stopping at the pretty local cafes for a bite is a vital part of the experience
This route may be a little too narrow in some areas to properly enjoy a sportscar, but it is an absolute biker's dream. The road goes from fast flowing stretches to thrilling mountain climbs and never ceases to excite the rider. Traffic is minimal and the road surface is better than some of our domestic race tracks. There are a couple of sections where the Armco runs right along side the roadside, perfect for trying to channel those inner Isle of Mann elbow rubbing fantasies and scaring yourself silly in the process! Overall, like the road to Costa Brava in the same region, this is one of the many wonderful riding roads in Spain
Price (Ex-Delhi)
Starts Rs 8,84,000