Bentley has begun making "new" 90-year old Blowers, the first ever James Bond car
Long before James Bond was driving Aston Martins in Ian Fleming's books, and as recently portrayed in film, Bond was the proud owner of a 1930 4 ½-litre supercharged Bentley Blower - and Bentley is making 12 "brand-new" cars based on the original pre-war race cars, on which Bond's car was very closely based. In fact, assembly of the very first engineering prototype has just begun, after a year of development. All 12 of the Blowers have already been accounted for, at an unspecified price rumoured to be over £ 1.5 million (roughly Rs 15 crore converted).
One of the original four Team Blowers cars, Birkin's own in fact, the Team No.2 car
Each of the 12 Blower Continuation cars will closely match the original down to the last millimetre, even echoing the wear and tear on the original if the owner wants
If you think that's a high price, consider that the original run of four racing 4 ½-litre Blowers built by Sir Tim Birkin, one of the legendary 'Bentley Boys', have sold for well over that in auction. Of course, Birkin went on to make 50 more Blowers between 1929-1931, of which Bond's car was one. The Bentley Blowers are considered one of the Britain's finest racing cars, even though its only its successor that was actually garnered victories for the brand in endurance racing.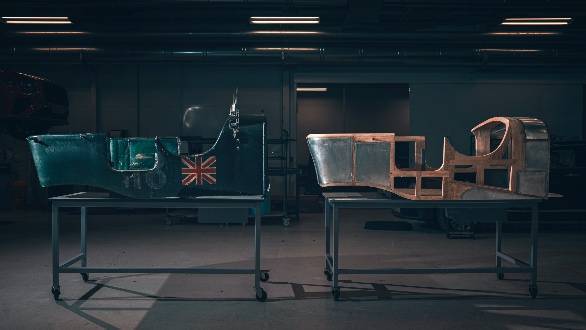 Each new Blower Continuation will be painstakingly crafted by the Bentley Mulliner team from new parts, laser-scanned and faithfully reproduced from a complete teardown of one of the original cars, Blower No.2, as raced by Birkin himself at Le Mans. And except for some safety upgrades, each new Blower will be an exact replica of the original. Complementing the 3D-scanned parts is information gleaned from the original technical drawings for the Blower from the 1920s, and some of the original toolings as well. Currently, the Mulliner team and selected artisans have put together a new chassis from heavy-gauge steel, engine with its Amherst Villiers supercharger, radiator and assorted body fitments, including the headlights and fuel tank from steel and copper.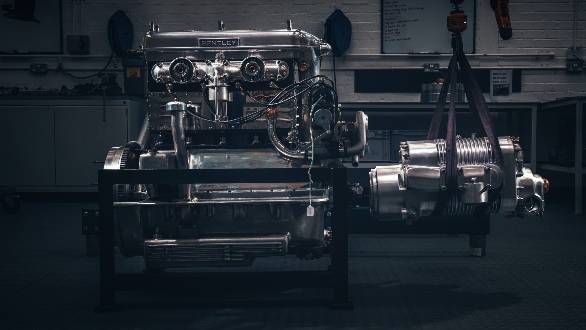 Some of the noteworthy details of the 4.4-litre four-cylinder racing engine which produced a heady 240PS include its aluminium pistons, overhead camshaft, and four-valve with twin spark ignition layout, not to mention the roots-style supercharger sitting proud at the front of the engine. It was enough to take the 1.9-tonne Blower on to a top speed in excess of 210kmph, though a keen Bond-fan will know the spy has only ever taken it up to 175kmph in Fleming's Casino Royale. Though, with the Blower Continuation's production run expected to be complete by next year, we can hope that the 12 lucky owners will be living up their own Bentley Boys and 007 dreams soon.
Related Stories