Advertorial: Drive to Kerala to learn about Kalaripayattu in the Datsun Go
In the final edition of second season of the Datsun #GoThere contest, we have done something completely unique. All the previous editions have focussed on learning about cash crops, including the different processes that they go throw in their life - from being sown to being a part of our everyday life. However, in the last edition, we did something different by witnessing the making and learning about Kolhapuri chappals which are made-in-India products. What makes this final edition unique is that we got to learn about what is believed to be the oldest martial art form in the world.
Kalaripayattu is an ancient martial art form which originated in the Indian state of Kerala. The term 'kalari' refers to the place where this combat style is taught while 'payattu' means to practise. This combat style has different levels in which one gets to learn how to fight with and without any hand-held weapons. Majority of the movements in Kalaripayattu have been inspired by animals and are named after them. To learn more about Kalaripayatu, we had to get to Veda Academy in Mullassery, Thrissur district in Kerala. Suvrathan Gurukkal is the guru of Veda Academy. Despite his busy schedule, he had promised to take some time out to help us understand the basics of Kalaripayattu.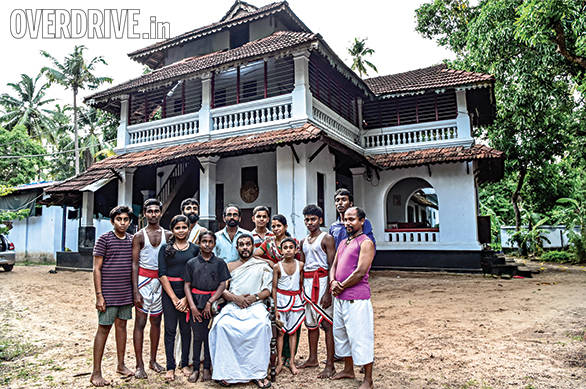 For this edition, we along with the contest winner, Ashish Vedak, flew down to Kochi from Mumbai. Luckily, monsoons had already reached Kerala by then and the temperature at Kochi airport was a manageable 30C. We took possession of a Datsun Go at the airport itself, and despite our initial apprehensions, the big boot easily accommodated three big suitcases. The efficient AC managed to cool down the cabin within a couple of minutes, and we were good to go.
Mullassery is around 100 kilometres from Kochi, connected via NH17. The distance doesn't seem much, but a majority of the stretch offers just two lanes and passes through many towns. So, we had to trundle along at a moderate pace, and it took us around three hours to reach our destination. We weren't complaining one bit though as the route is very scenic with many beautiful churches beside it and passes over some of the most scenic and serene backwaters of Kerala.
Kalaripayatu can be broadly classified into three types depending on the style, namely northern, central and southern. Each type can be further classified into different styles. Veda Academy teaches the central style of Kalaripayattu which can be further divided into Maypayattu, Kolthari, Ankathari and Verumkai. If you are learning karate, usually it takes around five years to become a black belt. However, it takes 12 years to become the black-belt equivalent in Kalaripayattu. Each one of the four levels takes three years to master.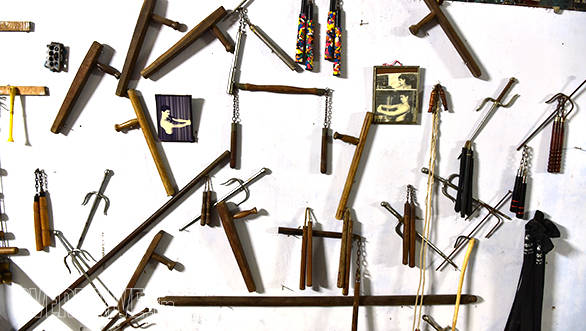 During the Maypayattu stage, exercises to improve body flexibility are taught. In the second Kolthari stage, the use of wooden weapons which are in different shapes and sizes are taught. In this stage, a student has to focus on mastering the mind and body so that all the movements can be performed synchronously. In the Ankathari stage, students learn how to use sharp weapons like swords, shields, dagger, spear and flexible sword. In the final Verumkai stage, unarmed combat is taught.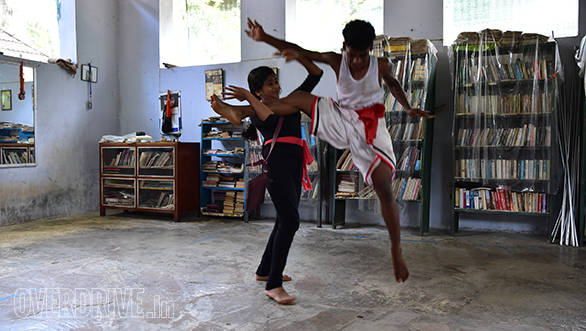 After gaining a fair bit of knowledge about Kalaripayattu, it was time to get a taste of delicious spicy cuisine that Kerala is known for. Over a table full of chicken chuttathu, mutton roast, prawns ularthiyathu, appam and biryani, our discussion on this ancient art continued. In the season one and season two of the Datsun #GoThere expeditions, we have learnt a fair bit about the things unique to India. In the third season, we will get you acquainted with even more fascinating bits of India.
Did you know?
Kalaripayattu is an indigenous martial art form that originated in Kerala

The schools where students receive training in Kalaripayattu are called 'kalaris' while the term 'payattu' denotes practice. Each Kalaripayattu school usually has only one guru.

There are three distinct types of Kalaripayattu, namely, northern, central and southern.

Majority of the Kalaripayattu movements have been derived from animals and are named after them.
Price (Ex-Delhi)
Starts Rs 3.99 Lakhs
Related Stories