2018 Honda CR-V: Likes and Dislikes
The launch of the fifth-generation Honda CR-V marks the return of the premium crossover to the spotlight. It's especially big news this time around, since it finally is available with a diesel engine option, the preferred choice for buyers in this particular segment. As a welcome bonus, the all-new CR-V is also a seven-seater, or more accurately a 5+2 seater. The inclusion of a third row of seating is available on the diesel models, while the diesels also get a new nine-speed torque converter automatic gearbox. We spent a fair amount of time with this model then, and you can read our first impressions here. But if you don't want to spend a fair amount of time on that, here's a roundup of what we liked best about the Honda CR-V and what we didn't like quite as much.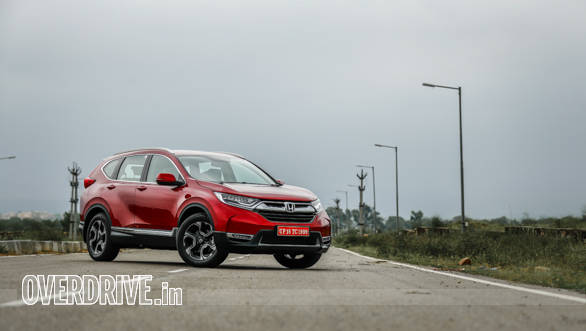 Like: Unique styling
There's no denying Honda's new design philosophy, seen on the all-new CR-V, will grab attention. It's pricing puts it up against crossover SUVs like the VW Tiguan and Skoda Kodiaq, while also breaching the Ford Endeavour and Toyota Fortuner occupied full-size SUV market. In terms of all-out road presence, it can't quite match the full-size SUVs since it pales in dimensions, though it splits the difference in size between the smaller Tiguan and larger Kodiaq. Between those two, the CR-V does stand out. Like most daring designs, you'll either love it or hate it.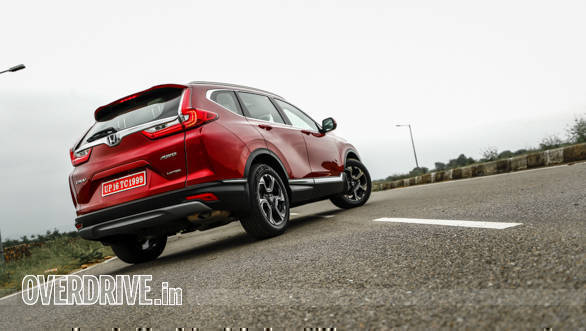 Like: Refined
The good news about the new 1.6-litre diesel engine is that it's very smooth, and matched very well with the nine ratios of the new gearbox. From being barely audible at idle, to sounding unstressed in the city, it's hard to find fault with this engine – under regular driving conditions. The sophisticated looking interiors and premium feeling materials also elevate the whole driving experience.
Like: Excellent ride quality
Honda engineers have developed the chassis and suspension setup on the new CR-V with added emphasis on driving dynamics – so it's surprising to see just how cosseting the ride quality is, preserving the tighter handling benefits of a monocoque construction without trading off on the glide-over-everything quality offered by a body-on-frame construction (like the full-size competition). Frequency selective dampers help here, being able to be tuned to handle small bumps, big bumps and everything in between.
Dislike: Could use more power
The not-so-good news about the new 1.6-litre diesel engine is that it only makes 120PS of power, which looks like a lot less than expected for this segment. That it performs far, far better under regular city and highway use, than the specs would suggest, might not be enough. True, it does take what feels like a stretch of time more than ideal to recover speed while on a highway, but we're talking about making up mid-triple digit speeds.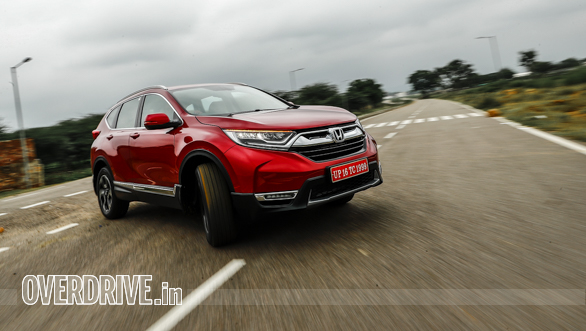 Dislike: Features not as polished as expected
While the new CR-V certainly does offer a long list of features, including a few not seen on rivals (like the blind spot assistance), it misses out in a few places if we're being particular. First point being no request button on the door handle for unlocking the car, a feature that certainly fits its segment. Second being the lackluster operating experience of the 7-inch touchscreen infotainment – it looks and feels a generation behind most other systems.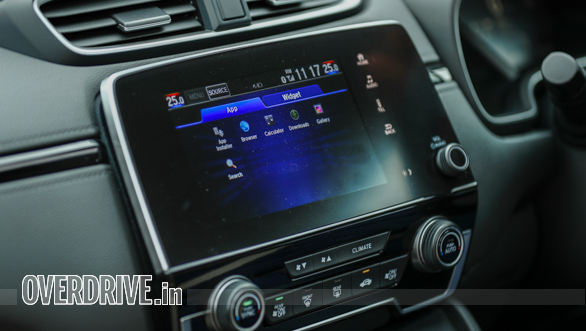 Watch our video review of the new Honda CR-V below:
Price (Ex-Delhi)
Starts Rs 28.27 Lakhs
Price (Ex-Delhi)
Starts Rs 32.75 Lakhs
Price (Ex-Delhi)
Starts Rs 34.99 Lakhs
Price (Ex-Delhi)
Starts Rs 29.98 Lakhs