2018 Ford Aspire facelift - the things you will like and some you may not
We were in Jodhpur a day after the launch of the updated 2018 Ford Aspire to drive the car and sample its new 1.2l petrol engine. We even got time to relive the experience we had with the outgoing Aspire diesel, thanks to a spanking new car that was handed over to us on the second day of the drive. With the review already out for you to read, here's a quick synopsis of the things you will like and some that you may not.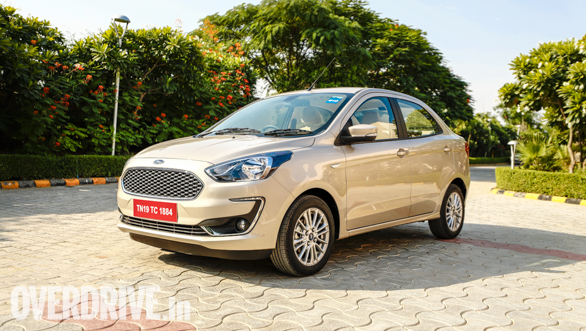 +The punchy diesel lives
Ford's been busy updating its every level cars with its new Dragon line-up of engines, all of which tilt towards frugality. The diesel inherently does that too, but it is surprisingly good to drive too! At 100PS/215Nm, it's output is quite humble, but it has a much stronger acceleration, healthy mid-range pull and a lovely top end than what it's specs would suggest. Get used to the short rev range of the oiler and you will love how it's puts the torque to use.
+New 5-speed manual
A turbo-diesel is not the best way to enjoy a manual transmission, but the new gearbox is quite a delight to work with, with is quick-slotting nature and a click between shifts. Goes with the sporty vibe that you expect of a Ford.
+Handling and ride quality
The Aspire is a bit softer in the suspension compared to its predecessors like the Fiesta and the Ikon, but it achieves a lovely balance between taut dynamics and a supple ride.
+Cost of ownership
Ford has managed to price the Aspire very competitively for all the variants. Ford is also offering up to a five-year or 100,000 km warranty, which includes a 2-year factory warranty and an optional 3-year extended warranty.
+/-1.2l Dragon petrol engine
I'm classifying the new engine as a positive and a negative because this engine is quite polarising. If you gauge it through the eyes of a Ford enthusiast, then you may not get too excited about its sluggish top end. But if you would rather compare it to other commuter-class cars in the segment, you will appreciate its relaxed nature and drivability in the city. Sorry Ford fans, it's the latter kind of consumer that rules the roost.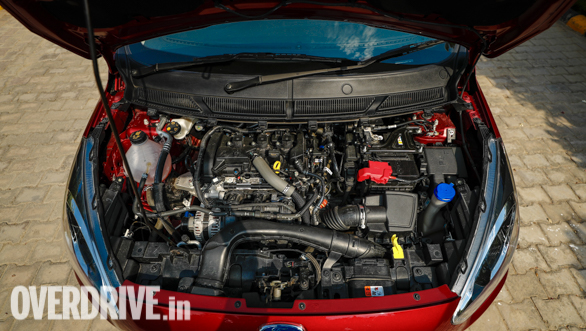 -Basic headlights
The Aspire still settles for basic old school halogen bulbs whereas the competition is moving to projector beam lenses and LED lamps and even offering LED daytime running lamps (DRLs) in the process. It isn't a deal breaker, though. The Aspire does offer automatic headlamps on the top trims though.
Price (Ex-Delhi)
Starts Rs 5.99 Lakhs