FASTag: Steps you need to take to get one
Earlier this year, the ministry of road transport and highways has set a December 1 deadline for all toll booths across the country to switch to electronic toll collection. The government claims that over 90% of the 537 toll booths on national highways are equipped to handle FASTag transactions. For vehicles without Fastags entering such a lane, they will be charged twice the toll amount, but there will be Hybrid lanes available for cash transactions catering to heavy vehicles.
To ensure a more seamless uptake of this new initiative, the National Highways Authority of India (NHAI) is providing FASTags free of cost up to December 1. Buyers can avail of these from the 27,000 POS that the NHAI and banks have set up, but only the NHAI outposts are supplying this charge-free.
If you don't have access to these NHAI outlets, here's what you need to get one.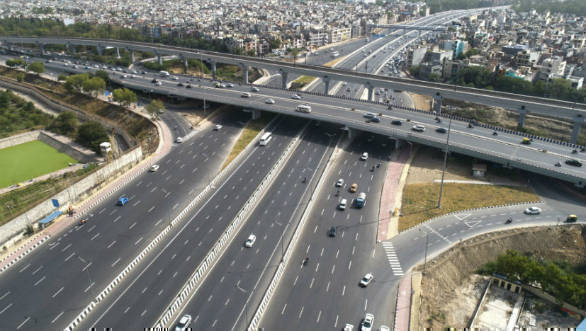 What is a FASTag?
A FASTag is a Radio-frequency Identification(RFID) sticker that you place on your vehicle's windscreen. It is issued by the National Highways Authority of India (NHAI) and is meant to facilitate electronic toll collection on its highways. This is linked to the owner's bank account or prepaid recharges can be done as per requirements, using the National Payments Corporation of India(NPCI) network. The tags can be used for as long as they are functional and only need to be replaced if they are damaged or if they can't be read at toll plazas.
Where can I buy a FASTag?
Aside from the PoS mentioned earlier, usually, at highway toll plazas, 22 banks are also certified to sell these tags. They can also be bought online on portals like Paytm and Amazon. The list of banks sell the FASTag are below
Axis Bank

Bank of Baroda

City Union Bank

Equitas Small Finance Bank

Federal Bank

Fino Payments Bank

HDFC Bank

ICICI Bank

IDFC Bank

IndusInd Bank

Karur Vysya Bank

Kotak Mahindra Bank

Nagpur Nagarik Sahakari Bank

PayTM Payments Bank

Punjab and Maharashtra Co-op Bank

Punjab National Bank

Saraswat Bank

South Indian Bank

State Bank of India

Syndicate Bank

Union Bank

Yes Bank
How much do they cost?
The cost of the tag itself is Rs 100, as set by the NPCI. However, the actual amount you pay may differ depending on who you buy it from. Aside from the tag charges, a reissue fee of Rs 100 is also being charged by many banks, alongside a Rs 200 security deposit. Before Dec 1, you might not need to pay the issuance fee at some outlets. As for portals like Paytm, they are adding a Rs 150 balance and a Rs 250 security deposit.
How do I activate it?
If you've bought a tag from your bank, then you can link your bank account to the tag, each of which has a unique identification code. You need to complete a KYC process for this by furnishing the documents requested by your bank. These may include your address, identity proofs and other details like a passport-sized photograph. Also, the car's Registration Certificate needs to be shown as well. Remember, if you own two cars, you will need a separate FASTag for each, and so on.
If you got your tag from the NHAI or from other sources, you can self activate it through the My FASTag mobile app available on the Google Play Store and on the Apple Store by entering in your car details. After this,  you can link the tag to the prepaid wallet in the app, which has a Rs 1 lakh limit if you've completed the full KYC process. You can recharge the wallet via a number of options like NEFT, UPI, debit/credit card and so on. Further, if there is an affiliated toll plaza within 10 km of your residence, you can avail of concessional rates there irrespective of how you bought the tag.