F1: Robert Kubica lands two-day test with Williams
Robert Kubica has been hoping to make a return to Formula 1. The prospects of the Polish driver making an F1 comeback after a long period away from the sport got a little bit better after he tested with the Renault F1 team earlier this year. And the efforts to get Kubica a race seat have since gathered momentum, with 2016 Formula 1 champion Nico Rosberg joining Kubica's management team. Now, there's even more progress.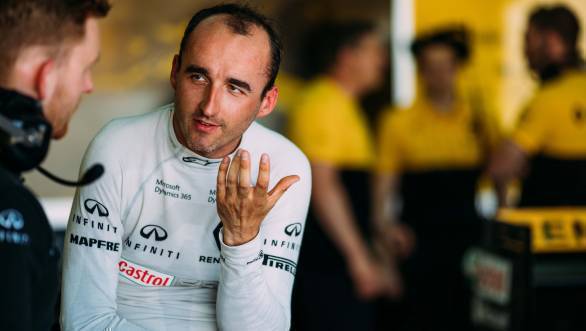 Kubica, who has not raced in F1 since 2011, will take to the Silverstone track in a Williams 2014-spec F1 car. He will then make get to test at the Hungaroring, where both he and Paul di Resta, will be given one day of testing each.
While Kubica's Renault tests did not lead to an F1 drive, with the French team deciding to opt for Carlos Sainz Jr. for the 2018 season, there is still hope that he will end up in the cockpit of a Williams. The British team has been looking to replace Felipe Massa, and is searching for a team-mate for Lance Stroll for the 2018 season. di Resta, who substituted for Massa at the Hungarian Grand Prix, is one of the options.
It has been reported that there is a possibility that Massa might be retained for 2018, with Kubica still having a strong chance at the seat. The team is looking to analyse his physical condition, and seeing if he can remain fit over the course of a race distance.