F1: Robert Kubica completes 115 laps in 2012 Renault-powered Lotus E20
Robert Kubica made his return to the cockpit of a Formula 1 car for the first time since 2011. The Polish driver, who suffered a massive crash in early 2011 at the Rally of Andorra, had to give up his career in F1 due to the severe injuries suffered in the accident.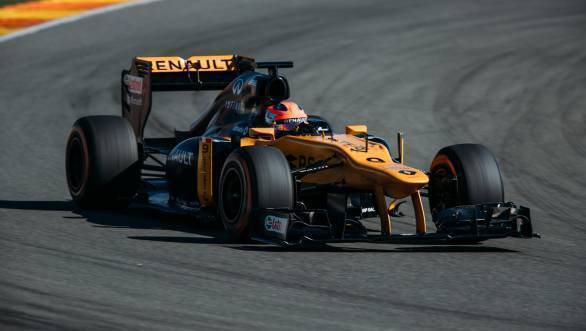 Robert Kubica at a private test session for Renault at Valencia, Spain
The former F1 race winner completed 115 laps in a 2012 Lotus E20, powered by a Renault engine. According to the Renault team, Kubica took part in a test session that involved trying to condense a Grand Prix weekend into a single day.
Alan Permane, the sporting director of the Renault F1 team, said, "Robert has changed a little, he is more mellow and he wasn't as pushy when asking for every detail about the set-up of the car! His comments and feedback, however, were like turning the clock back for all of us. It is a tricky thing to jump into an F1 car after six years and it was a great performance from him. This was a one-off event for Robert. His time with Renault was cut short so abruptly and we perceived such a nice future with him. The team was in Valencia testing with Sergey Sirotkin, so it was the perfect opportunity to offer Robert a day in the car and contribute in our way to his recovery."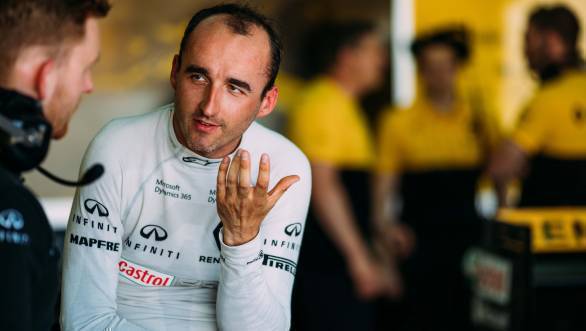 Kubica has been making some progress in the direction of a return to single seater racing and circuit racing. He has completed a test of a GP2 car, a Formula E car, and an LMP2 car already. However, his LMP1 debut was cancelled just before the season-opening race at Silverstone this year.
Kubica last raced in Formula 1 in 2010, while his last outing in an F1 car was in 2011, in pre-season testing before the season-opener.
"I would like to thank everybody for making this possible, I hope it was a good day for everyone and maybe they saw something of my old, 2010 self. For me, it has been an important day from an emotional point of view. It has been a long time away from the paddock and I have been through difficult periods, I kept working hard and a few years ago I felt it was impossible," said Kubica.
The Polish driver also said he has mixed feelings after the test. "I am proud with what I achieved today, but also it shows what I have lost. I don't know what the future will bring, but I know one thing, after working for more than one year to prepare for this, I ran with good pace and consistent in difficult conditions. It is not easy after six years, but I knew I could do the job and I can be satisfied. I appreciate the opportunity. Renault gave me my first F1 test in 2005, so I appreciate another test this time around," he continued.