F1: Charles Leclerc to replace Kimi Raikkonen at Ferrari in 2019
The announcement that everyone is expecting is finally here. Kimi Raikkonen will leave Ferrari at the end of the 2018 season of Formula 1. The Finnish driver's departure will make room for Charles Leclerc at the team for the 2019 season. Raikkonen himself will move to Sauber, replacing Leclerc at the Swiss team for the 2019 and 2020 seasons.
Kimi Raikkonen will leave Ferrari at the end of the 2018 season, moving to Sauber for 2019 and 2020
Speaking of Raikkonen's departure, Scuderia Ferrari team principal, Maurizio Arrivabene stated, "During these years, Kimi's contribution to the team, both as a driver and on account of his human qualities, has been fundamental. He played a decisive role in the team's growth and was, at the same time, always a great team player."
Raikkonen, who scored Ferrari's last Formula 1 championship title back in 2007, was seen as having to play second fiddle to teammate Sebastian Vettel over the last couple of years. However, Raikkonen himself has not scored a victory in Formula 1 since the 2013 Australian Grand Prix, when he drove for Lotus-Renault.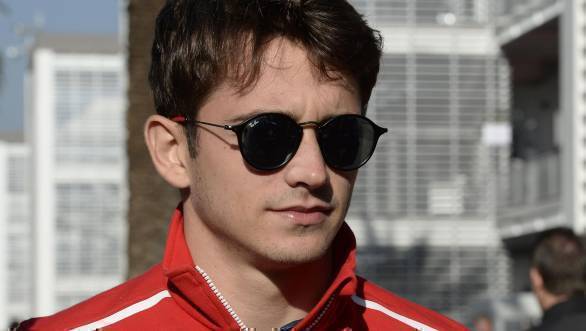 Charles Leclerc's impressive performance with Sauber has led to his promotion to the Ferrari team in 2019
Meanwhile, the Sauber team seems happy to have Raikkonen, with team principal Frederic Vasseur stating that signing the Iceman might help the team make significant progress in the near future. He continued to say that Raikkonen's talent and experience would contribute to the development of their car, and also the development of the team as a whole.
Meanwhile, the 20-year old Leclerc has long been in Ferrari's junior driver programme, and won the GP3 title as well as the F2 title before making his debut at Sauber this year. The Monegasque driver has said that he will be "eternally grateful to Ferrari for the opportunity given" to him. And also thanked Nicolas Todt for supporting his career since 2011. Leclerc went on to thank his family, his late father, and the late Jules Bianchi who lost his life after a crash at the 2014 Japanese Grand Prix.