F1 2017: Striking new orange McLaren MCL32 F1 breaks cover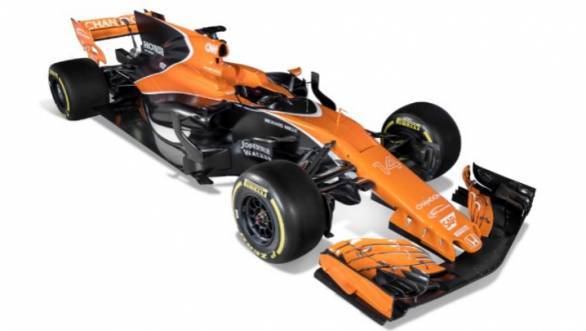 McLaren's throwing back to its glory days with the lovely papaya orange livery on the MCL32
McLaren's changing things up in a big way. Not only has the company changed their top management, they've also gone with a drastically different livery. Meet the 2017 McLaren MCL32, nice and bright in its orange livery. Yes, that same famed papaya orange livery that makes one think of Can-Am!
This is the car that McLaren is counting on to help recover from a few rather disastrous seasons. Partnering with Honda has proved to be tough so far, something that drivers Fernando Alonso and Jenson Button will attest to. Of course, the new McLaren MCL32 will be piloted by Alonso and Stoffel Vandoorne.
Apparently Zak Brown, who replaced Ron Dennis at McLaren, is having none of the points-finishes any longer. He expects his drivers to make a return to the podium as soon as possible. More details and images soon. Watch this space!