Exclusive: Lamborghini Urus to be unveiled globally on December 4, 2017
The Lamborghini Urus SUV is one of the most anticipated launches, and it is scheduled to be unveiled on December 4, 2017 at Sant'Agata in Italy. This will be followed by its public showcase at the Geneva Motor Show in March next year. The Urus will also be manufactured at the company's Santa'Agata facility. The factory will be expanded to 1,50,000 square metres to accommodate the new production. The Italian car maker will be starting deliveries of the Urus SUV in 2018.
Lamborghini Urus concept
The Lamborghini Urus is believed to be based on the same platform that underpins the new-gen Audi Q7 as well as the Bentley Bentayga. The other unique feature of the Lamborghini SUV is that it will use a 48V electric compressor for its active anti-roll suspension. In this system, the stiffness level is adjusted to reduce body roll during cornering at high speeds.
The Italian manufacturer has already mentioned that the Urus will produce a power output in the range of 600PS. It has now been confirmed that the Lamborghini Urus will be powered by a twin-turbo 4.0-litre V8. This is the first time in the company's history that a turbo would be used instead of a naturally aspirated motor. The reason for that is the greater low-end torque which will also make the Urus the fastest SUV on the planet, claims the company.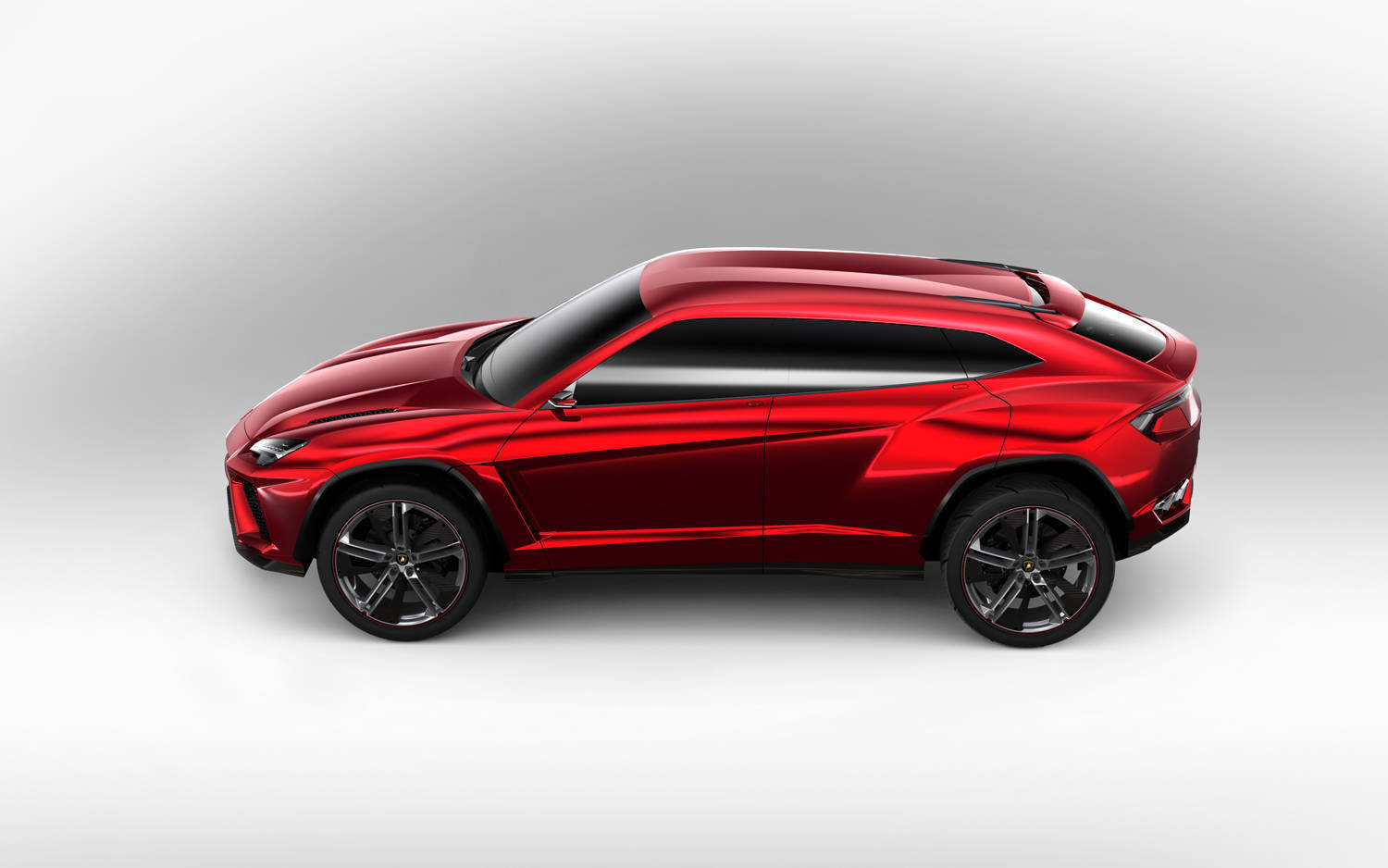 The company clearly mentions that, at the time of launch, the Lamborghini Urus will only feature the plug-in hybrid powertrain and has no plans of getting pure electric versions. In addition to the petrol-powered plug-in hybrid, there can be a diesel motor doing duty on entry-level versions.
The new developments are a result of the expected tax breaks for SUV production in Italy, announced by Italian Prime Minister Matteo Renzi, along with Lamborghini CEO Stephan Winkelmann and Audi CEO Rupert Stadler. Lamborghini has identified the USA, China, West Asia, United Kingdom, Germany and Russia as its principal markets for the Urus. It is hoping to sell around 3,000 units a year, twice the company's current sales figures, and we have no doubts that those numbers will be achieved easily.
Price (Ex-Delhi)
Starts Rs 3 Crore
Price (Ex-Delhi)
Starts Rs 70.12 Lakhs
Price (Ex-Delhi)
Starts Rs 4.1 Crore