Electric two-wheeler sales up by 20.6 per cent in FY 2020
The EV industry sold 1,56000 vehicles in the financial year of 2019- 2020 and this included 1,52,000 two-wheelers, 3400 cars and 600 buses. If compared to the last years EV sales number, a 20% growth has come from the two-wheeler segment. On the other hand, around 90,000 E-rickshaws were sold this year.
The electric two-wheelers sold mostly comprised scooters, amounting to almost 97% and the rest 3% included electric cycles. And low-speed scooters do not need registration with transport authorities. The top speed achieved by these scooters ranges up to 25kmph.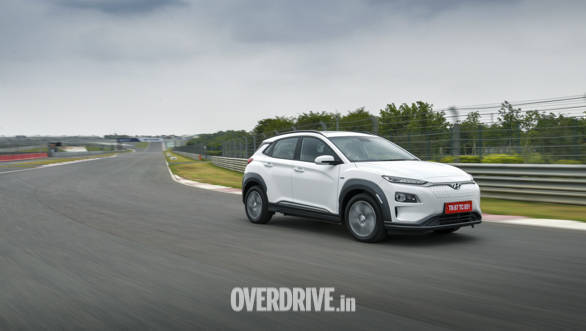 The four-wheeler electric segment sold 3400 units, which is 200 units less than last year sales. Lack of bulk orders and discontinuation of one of the leading car models resulted in the crunch of sales. The warm welcome and acceptance of EVs and hybrid vehicles in the premium segment can be taken as a positive sign and a hike of demand for E-cars can be expected in the next financial year. Although, the scarcity of charging spots will deter the growth and demand of not just the premium EVs, but also the E-taxi and E-buses.
Sohinder Gill, Director General, Society of Manufacturers of Electric Vehicles said, "The EV industry is taking shape and we believe that despite the COVID 19, the FY 20-21 will be a defining year for all the EV segments. While the EV industry is surely going to face the brunt of Covid19 like any other automotive business, the clearer skies and the cleaner air in even the worst polluting cities is certainly leaving a permanent impression in the minds of the customers about how they can breathe easy and remain healthy if the society moves towards E Mobility. The latest Harvard research of how PM2.5 pollution can multiply the risk of COVID deaths is a stark reality of how the pollutants of the IC vehicles can harm us and is certainly going to make the policymakers think on how to accelerate the EV growth. I feel, given the right impetus by the government and the industry, the EV industry can spring back faster than the ailing IC vehicles segment. A pertinent factor that may work in favour of E2Ws post-COVID would be the choice of switching over from crowded mass transport to the sensibly priced electric two-wheelers with almost the same cost of commuting, as of public transport".
He also added "Few experiments like E2Ws being sold without the batteries and customer paying for the batteries as a fuel, E-commerce companies realising the economic benefits of EVs and converting their fleets, E Carts becoming a convenient and cost-effective means of short distance logistics, E taxis fleets beginning to make money due to lower operating costs may bring around the inflection point in the EV industry in FY 21-22"