Ducati plans electrics, including scooters by 2020!
Does an electric motorcycle pop into your head when we say the name Ducati? Yeah, us neither. But on the sidelines of the EICMA motorcycle show in Milan earlier in November 2017, Ducati Western Europe MD, Edouard Lotthé told French motorcycle news website moto-station that things were changing at Ducati. In those changes - which include the regular routine of product updates, refreshes and range expansion - is a program that toes the Volkswagen Group's electrification drive. The Volkswagen Roadmap E intends to electrify the entire range by 2030 - and now it seems to be clear that Ducati is included in that plan. The plan intends to have an all-electric version of each four-wheeler. Does that mean the 2030 Ducati Panigale V4 will also have an alternative 2030 Ducati PanigalE? Time will tell. This leads to a range of Ducati electric two-wheelers and that might just includes Ducati-branded scooters as well. None of these get launched tomorrow morning though, the launch schedule is likely to be 2021 or thereafter. But a Ducati electric motorcycle? Who would have thought! At the EICMA show, Ducati's showstopper was the brand-new Panigale V4 apart from the brand-new Ducati Monster 821, the bigger, all-new Scrambler 1100 and the all-new Ducati Multistrada 1260 range.
Ducati looking at keeping its air-cooled engines post 2020 Euro V deadline, but also working on electrics!
As cool as the electric project sounds, the hard challenge for Ducati is their drive to get the Scrambler range to become Euro V compliant - these come into force 2020 - without losing their air-cooled configuration, which is a huge challenge. Earlier, Siddartha Lal, Royal Enfield CEO had told OVERDRIVE, that is intended for the brand-new 650 Twin to also remain air-cooled as it transforms to become BSVI (equivalent to Euro VI) compliant - a hard but not impossible emissions challenge for a mildly tuned air-cooled engine. The Scrambler engines are larger and make more power which makes the task infinitely harder.
The Volkswagen Roadmap E includes electric alternatives to all ICE powered vehicles by 2030. Ducati included?
To return to Ducati, the news has caused, ahem, shock waves through the industry. The motorcycle market has been slowly accepting the idea of an electric future while the carmakers, as well as many geographies, have announced their intention to have complete or significant electrification by 2030 or 2040. This announcement from Ducati is the first sign that electric motorcycles will happen and that the new playing field will not be left to the new crop of electric bike makers like Zero. KTM, of course, already has a couple of electric motocrossers out - the Freeride e-Mini is expected to completely replace the kiddie'crosser, the 50SX. Other prominent electric bike projects include the Harley-Davidson Livewire which we have already ridden and in India, the Tork Motorcycles T6X project - we rode the Tork T4X prototype and came away impressed.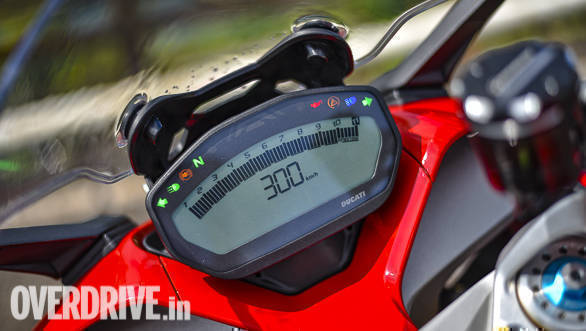 Shock! Could Ducati actually be considering making a scooter or an electric scooter for commuters?
But scoooters? The interview with Moto-Station is a little open to interpretation to be honest. The question actually was if Ducati would get into the popular 300cc supersport game - very important in Europe and increasingly in the US. This is a part of the market that Ducati has always expressed reluctance to consider entering because they want to be the aspirational, premium brand. Ducati officials have regularly denied any interest in the space pointing out that the Scrambler Sixty is almost the same price as the Scrambler, for instance, and that the erstwhile Monsters 600 and 400 were direct responses to country-specific regulations or taxation rules. Lotthé says exactly that - no interest - saying that Ducati would offer more reasonable alternatives that small displacement motorcycles for urban riders - and that could be a Ducati scooter.
Price (Ex-Delhi)
Starts Rs 10,99,000
Price (Ex-Delhi)
Starts Rs 17,80,000
Price (Ex-Delhi)
Starts Rs 15,30,000