Ducati pauses production till March 25th
Ducati will pause its production until 25th March to implement new safety measures indicated by the new regulatory protocol. Since the beginning of the health emergency in Italy, Ducati has implemented vital measures to reduce the spreading of the coronavirus at its plant in Borgo Panigale. These measures include checking the body temperature of the staff, limited trips, meetings with reduced participants and canteen with special procedures.
Ducati had already decided to suspend production until 18th March to incorporate new series of works and actions that ensure the safety of the staff and also introduce a multi-shift work program that will cut down the number of staffs at the assembly line.
The postponement of reopening to 25th March has given time for the newly executed work pattern to be checked and examined if it is fully functional without compromising the safety of the workers. It also gives room to bring alterations to the newly installed working pattern. On the other hand, the development of new products and market support continues while adhering to the safety guidelines.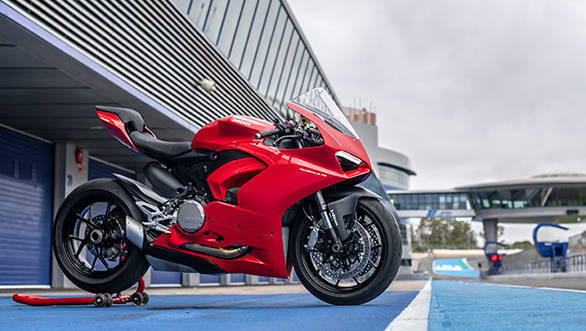 Claudio Domenicali, CEO of Ducati Motor Holding said "I am proud of how Ducati's workers are facing this difficult moment for our country. My thanks go to all those who, on a daily basis and even in a difficult situation like this, are confirming the great value of a united, cohesive but also sensitive and attentive workforce. For them, for their safety and for their security, measures and choices like the ones we are making are necessary and owed. However, all the support services for our customers are guaranteed, first and foremost the supply of spare parts. We want to reassure Ducatisti and our dealers all over the world: we are organising ourselves to be ready for the restart and, even in this period of downtime we will not fail to provide support."