Ducati Multistrada D-Air unveiled
Ducati has bought a new innovation to two-wheeler safety by introducing wirelessly integrated airbag riding jackets with its latest Multistrada D-Air model. This will be the world's first production model with this kind of technology. The new safety concept was introduced at last year's EICMA show by BMW Motorrad but it looks like the Italians have beaten the Germans to the market by introducing this technology before them.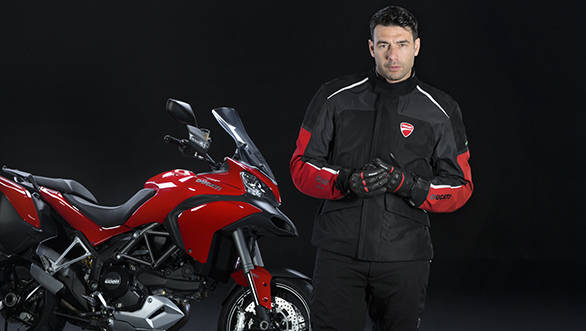 Ducati has developed the new system in association with Dainese the maker of protective wear for sports related activities. The system functions by working with sensors in the bike that constantly monitors the vehicle's dynamic situation. The analysis of the data and deployment of airbags takes just 45 milliseconds. The deployment only happens when the Multistrada D-Air system feels that a crash is imminent and this is believed to lessen the extent of injury.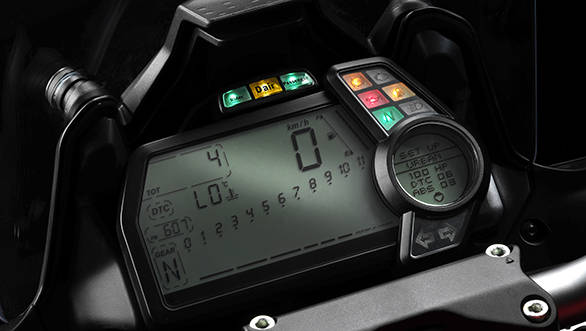 Ducati has said that more information on the bike will be available on April 15 and launch will happen in May this year but only in European markets.
DUCATI ANNOUNCES WORLD'S FIRST PRODUCTION MOTORCYCLE WIRELESSLY INTEGRATED WITH AIRBAG RIDING JACKETS
Ducati announces world's first production motorcycle wirelessly integrated with airbag riding jackets - The Multistrada D-Air® Ducati introduces first ever production motorcycle wirelessly integrated with airbag riding jackets Italian innovation makes significant contribution to two-wheel safety Ducati Multistrada D-Air® model available in Europe only, from May 2014 onwards Borgo Panigale (Bologna), 21 March 2014 – Italy's iconic motorcycle manufacturer, Ducati, announces the introduction of the Multistrada D-Air® model, featuring a fully integrated, intelligent system of sensors wirelessly connected to Ducati Apparel airbag jackets by Dainese. Marking a 'world's first' in the motorcycle industry and combining the innovative designs from two famous Italian brands, the new Ducati model takes a significant step forward in two-wheel safety. Combining the expertise of both Ducati and Dainese, the intelligent passive safety system uses sensors built into the Multistrada's existing electronics to constantly understand the vehicle's dynamic situation and deploying only when subjected to a genuine accident scenario. The Multistrada D-Air® system completes the data analysis and airbag deployment inside both the rider and passenger jackets in just 45 milliseconds, considerably reducing the risk of injury upon impact. Ducati's premiere of the technology, developed in cooperation with Dainese, further underlines the Italian motorcycle manufacturer's commitment to enhanced safety, already represented by their Ducati Safety Pack consisting of multi-level ABS and traction control. More information on the Ducati Multistrada D-Air® will be released on 15 April and the innovative new model will be available in European Ducati Dealerships from May 2014 onwards. Ducati Motor Holding S.p.A – An Audi Group Company Founded in 1926, Ducati has been producing sport-inspired motorcycles since 1946. Their motorcycles are characterised by "Desmodromic" performance engines, innovative design and avant-garde technology. Covering several market segments, Ducati's range of motorcycles are divided into model families which include: Diavel, Hypermotard, Monster, Multistrada, Streetfighter and Superbike. These authentic icons of "made in Italy" are sold in over 80 countries around the world, with concentration on the European, North-American and Asia Pacific markets. Ducati competes in both the World Superbike and MotoGP World Championships. In Superbike Ducati has won 17 Manufacturers' titles and 14 Riders' titles and in 2011 passed the historic milestone of 300 race victories. Ducati have participated in MotoGP since 2003, winning both the Manufacturers' and Riders' titles in 2007.