Drifting school hits Mumbai
It's no secret that Gautam Singhania is something of an automobile nut. From competing in the Ferrari Challenge, to being the only Indian involved in the 50 Years of Lamborghini Celebrations, the Indian business tycoon has seen and done nearly everything in the wonderful world of fast cars. Singhania is also an avid drag racer and a keen drifting enthusiast.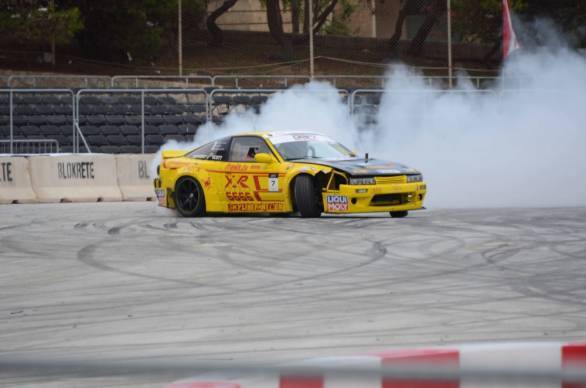 Shawn Spiteri will teach amateurs how to get the basics of drifting right
It is probably this passion for drifting that has resulted in the 'Will it drift?' event that is being held in Mumbai on the 24th of November, 2013. The event will feature The Drift King, Shawn Spiteri, from Malta, who will train amateurs in the basic skills of the fine art of drifting. Spiteri will also demonstrate to the people present, his drifting skills.
The event will take place at the JK Gram drifting facility in Thane, a one of a kind purpose built facility in the city. The number of participants in the event has also doubled since last year, with over 25 participants set to learn how to drift this time around. And OVERDRIVE is one of the lucky few to manage to make it to this elite list. Stay tuned for our story on how we learn to drift that will be out shortly after we attend this highly specialised and completely whacky school!