Dakar 2021: Stage 4 sees the end of CS Santosh's Dakar effort
Stage 4 of Dakar 2021 proved to be a rollercoaster for the Hero MotoSports team, with a great performance from Joaquim Rodrigues seeing him finish the stage in 6th; on the other hand CS Santosh suffered a crash and while his condition is stable, a requirement for further medical attention in Riyadh means Santosh's Dakar effort comes to a close this year. Buhler bagged a 25th finish on the stage, and holds steady at 24th overall, while JRod moves up three spots to 16th overall.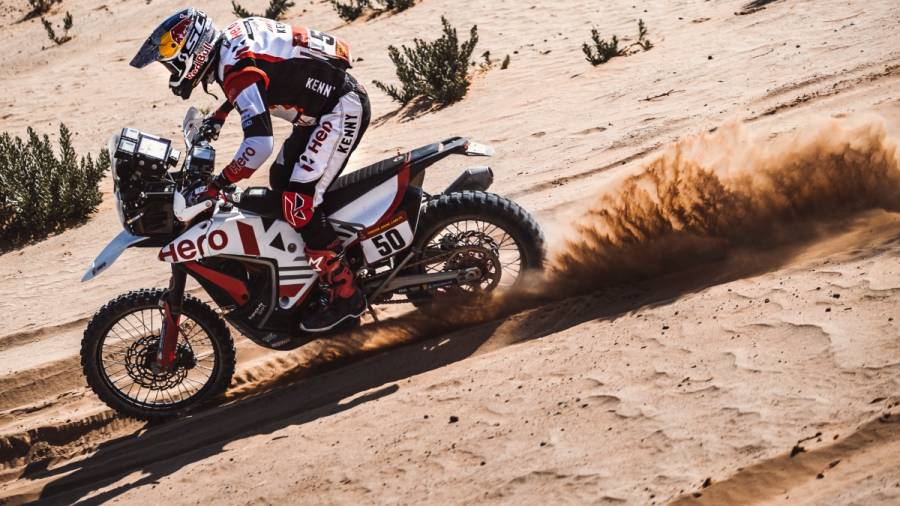 CS Santosh's Dakar 2021 comes to a close, and we pray for a quick recovery post his crash
At 813km (476km transport, 337km special), Stage 4 was the longest of the Dakar, taking place between Wadi Ad-Dawasir and Riyadh. This stretch of desert is especially difficult for the Hero MotoSports team, it's the same stretch that claimed the life of star rider and Dakar legend Paulo Goncalves in a freak accident in last year's Dakar.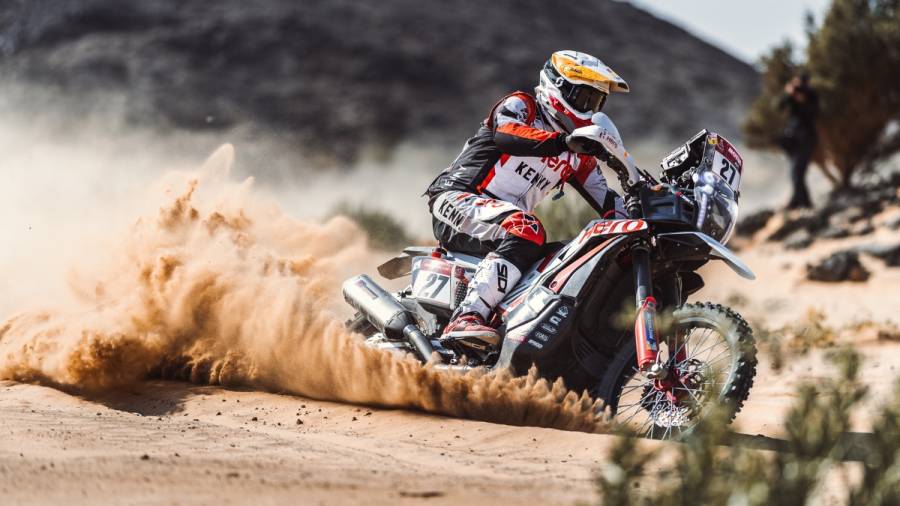 JRod's storm to 6th spot on the stage moves him up to 16th overall
Team manager Wolfgang Fischer had this to say, "Today was quite a difficult and emotional stage for us as it was the same stage where we lost Paulo last year. It was unfortunate that Santosh had a crash today and he will not be able to continue his Dakar 2021 journey anymore. He was doing very well this year and looking very positive and confident. Please join us in praying for his speedy recovery. On the positive side, this was the best results so far for the team with the 6th place finish for Joaquim and another good stage for Sebastian We are happy with how Joaquim has been getting into a better rhythm with every stage and with Sebastian's consistency in delivering solid performances. We are keeping our fingers crossed for an incident-free rally now. Thank you to all our supporters for all their love and wishes." 
24's the number, and Buhler's overall standings at the end of Stage 4
While Santosh's seventh go at the Dakar has come to an end, his teammates will be preparing themselves for Stage 5, already called the toughest stage of the rally, a total of 661km (205km liaison, 456km special) between Riyadh and Al Qaisumah. The going will be tough, over rocky tracks that threaten punctures, and an especially difficult dunes section around the middle of the stage.
Also read,
Dakar 2021: Two top-15 stage finishes for the Hero MotoSports team in Stage 2
Dakar 2021: Flat out Stage 3 sees Hero MotoSports riders close gap to leaders