Dakar 2016: Peterhansel wins Stage 4 as Loeb retains overall lead
The first half of the first marathon stage of Dakar 2016 saw complete and utter domination by the Peugeot team. Stephane Peterhansel won the tricky Stage 4 of the 2016 edition of the Dakar, while team-mate Carlos Sainz finished the stage in second place 11 seconds behind the leader. Dakar newbie Sebastien Loeb managed to finish the stage in third place, 27 seconds adrift, having won the previous two stages.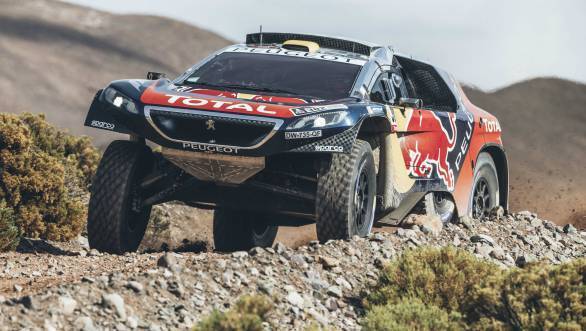 Stephane Peterhansel en route victory in the fourth stage of Dakar 2016
Mini driver Nasser Al-Attiyah finished the stage fourth. It would appear that Al-Attiyah is slowly realising that he possibly underestimated the Peugeot team, having said before the start of the rally that there was no way the Peugeot 2008 DKR16s were going to last the length of the Dakar. With three wins of the first three stages run of the 2016 edition of the Dakar, Peugeot doesn't look too bad.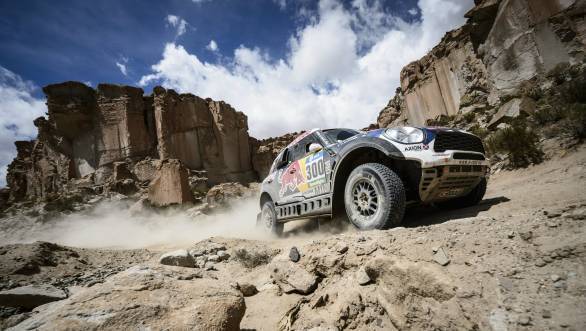 Nasser Al-Attiyah brought his Mini home fourth in the first half of the marathon stage in Jujuy
The fourth Peugeot driver Cyril Despres only managed to finish fifth, which meant that Peugeot had to settle for a 1-2-3, and wasn't able to score a 1-2-3-4, which we're sure they'd have been pleased with.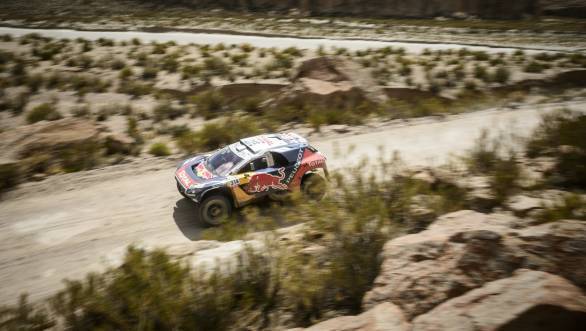 After four stages, Dakar novice Sebastien Loeb continues to lead the overall car category
In the overall standings, Loeb and Elena still retain the lead for Peugeot. Second overall is team-mate Peterhansel. Nasser Al-Attiyah brings the Mini home third overall. But the reliability of the Peugeot will be put to the test in the remaining half of the marathon stage.
In the truck category, Stage 4 was won by Iveco's Gerard de Rooy. Popularly known as the Flying Dutchman, de Rooy won the stage ahead of Man duo Pieter Versluis and Hans Stacey, who finished second and third respectively.
Leading the truck class of the event, following a good performance in Stage 4 is Versluis. He is followed by his team-mate Stacey, while Iveco's Federico Villagra is third overall.