Continental develops affordable ABS system for motorcycles
Come November, at the 11th EICMA motorcycle show in Milan, Continental will showcase the MK 100 MAB. It is a new two channel anti-lock brake system (ABS) for motorcycles that is around 50 per cent smaller and lighter and hence more affordable. The MK 100 MAB is suitable for all types of bikes and will initially go into series production in Europe in 2015.
The design of the new system incorporates ABS function and also a rear wheel lift-off protection system (RLP). It can also be customized to a sport ABS function for race track performance, an off-road ABS for off-roading and a traction control system.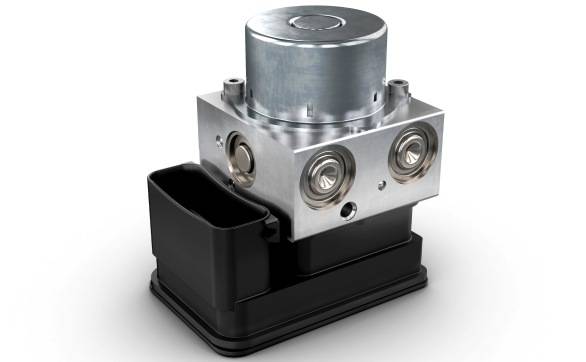 This new ABS system is approximately 50% smaller and lighter than the current system in use
As per EU guidelines, ABS systems are to be mandatory in Europe for all motorcycles over 125cc. This regulation will be effective as of 2016 for newly developed model series, and for all new motorcycles from 2017 onwards. "Studies by ADAC and DEKRA show that 20% to 30% of all accidents can be prevented by equipping motorcycles with an ABS. With the widespread use of ABS systems in motorcycles and scooters, the number of people seriously and fatally injured could be lowered considerably," said Ronan Le Roy, head, Continental Motorcycle Business.